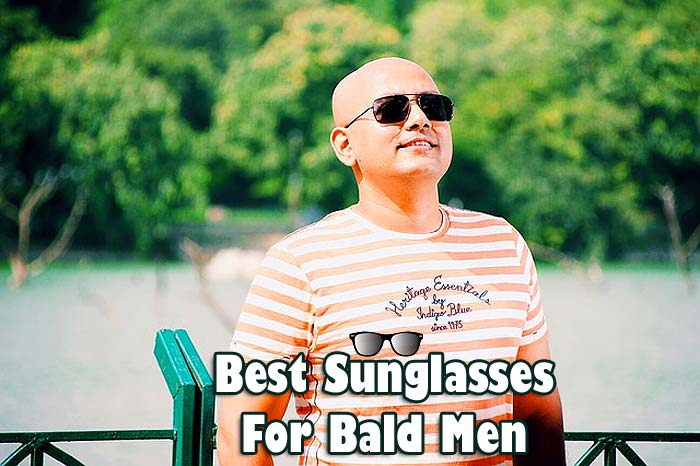 Are you wondering the best sunglasses shape for a bald head? There are many styles and designer sunglasses, so it can be quite tricky for a bald man to decide on a specific pair or a particular style of sunglasses that will look good on them and will look good with their bald head.
We ♥ honesty! Tacky Living earns a commission through the following hand-picked links at no extra cost to you.
In this guide, discover the best sunglasses for bald men and what to look for when selecting a pair for yourself or loved one!
The best sunglasses for bald men are aviator military style or round-metal polarized sunglasses.

Best Sunglasses For Bald Men
Here are the top 10 best sunglasses for bald men with varying face shapes:










Many sunglasses on the market will not only compliment your face shape but protect the eyes from harmful UV rays.
We have selected the best sunglasses for bald men or big heads that will help to make your decision process more comfortable. These pairs will allow you to go out with style and confidence.

Key References
[1] – "How to Tell If Your Sunglasses Are Really Protecting Your Eyes | University of Utah Health". Accessed June 03, 2019. Link.