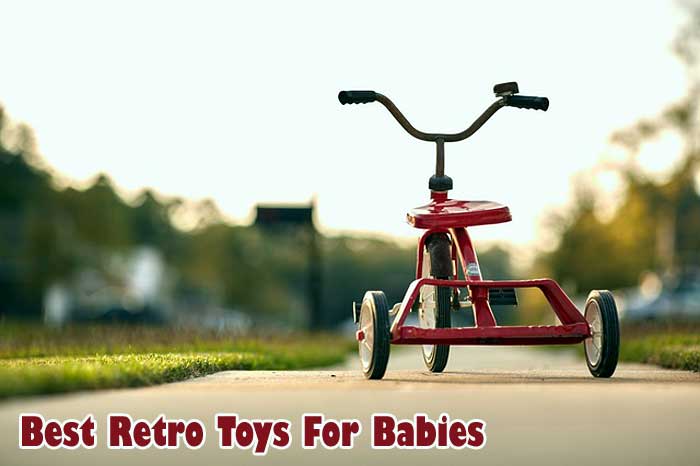 Best Retro Toys for Babies: As the world is growing and changing, more kids are turning to tablets and video games. By purchasing toys that promote fine and gross motor movement and learning skills such as color matching or learning their alphabet, you are better preparing your child for their future.
We ♥ honesty! Tacky Living earns a commission through the following hand-picked links at no extra cost to you.
Luckily enough, the vintage style toy is making a comeback as parents all over the world demand them.
We have compiled a list of retro toys for babies that are reminiscent of days gone by while being attractive enough for your little one that they won't want to stop playing with them once they get them!
Best Retro Toys for Babies
Here are the 13 best vintage or retro toys for babies.













All these retro toys for baby will provide your child with entertainment and develop skills for their future.
While they play, you can relive memories of your childhood and make new ones simultaneously.
The hardest part of this decision isn't whether to buy a vintage-inspired toy, it's which one should you buy first?