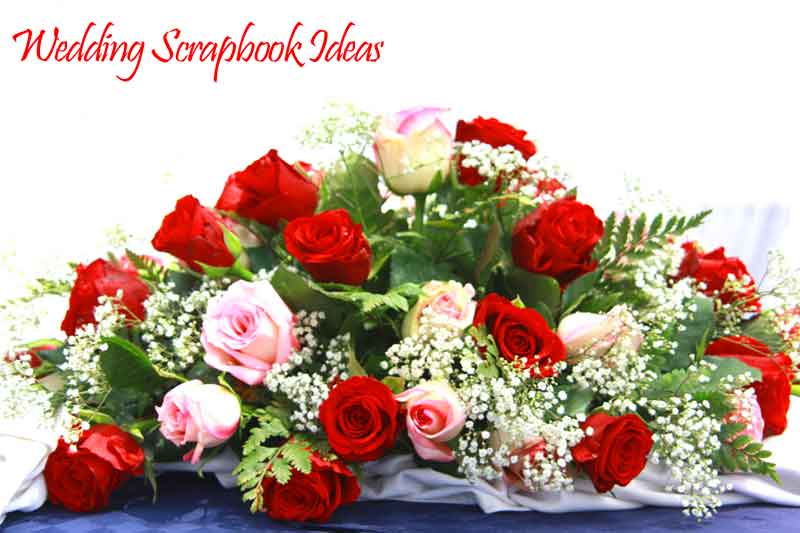 'The vows are spoken, the gown is worn, rings exchanged, lips touched and you've uttered the shortest and the most divine two words "I DO" – congratulations you are married now!'
With marriage comes memories, the most cherishing ones and what better way of preserving those than some unique and brilliant wedding scrapbook ideas?
Is a wedding album quintessential? A silly question I believe. Of course it is! It is natural for all human beings to turn grey haired and ageing means slackening of memory. Only a wedding scrapbook helps you revive the moments of your D-day when you were young, brimming with energy and glowing with love.
If you are a bride-to-be anytime soon, it's high time you should focus on getting a personalized wedding scrapbook for yourself. What better way to chronicle each and every precious moment of your matrimonial ceremony. They are once in a lifetime after all!
People are smart these days. Be it a baby shower, a usual birthday party or a grand wedding reception, every occasion is captured in the lens of a camera and secured in a good scrapbook.
So what your D-day is just round the corner? Don't panic. Instead, think of some exclusive wedding scrapbook ideas. This is certainly not a hard nut to crack, especially for the veterans who have been making scrapbooks since long. No worries for the greenhorns too!
I am sure everyone has been a scrap-booker once in life, during the schooldays at-least. It is all about putting those skills into use. Only this time, you ought to be a bit more refined and creative since it is your wedding in question.
Beautiful modern wedding scrapbook ideas are the deal breakers. Wondering how to catch upon some impressive and contemporary scrapbook ideas? Well, just for your assistance I have jotted down a selection of ways you could choose from. However, before forging ahead, it is imperative to have a clear plan first.
What are the memories you are looking to rack up? Is it just the D-day you wish to capture or every event, from your engagement to honeymoon needs to be preserved? Once you have successfully figured out the events you wish to seize for a lifetime, the entire task of preparing a custom wedding scrapbook album is very much manageable and a plain sailing.
Here are some amazing wedding scrapbook ideas that have inspired me in a big way. I am sure it shall make all the creative buds pop in your brain.
Ten Ideas for Wedding Scrapbooking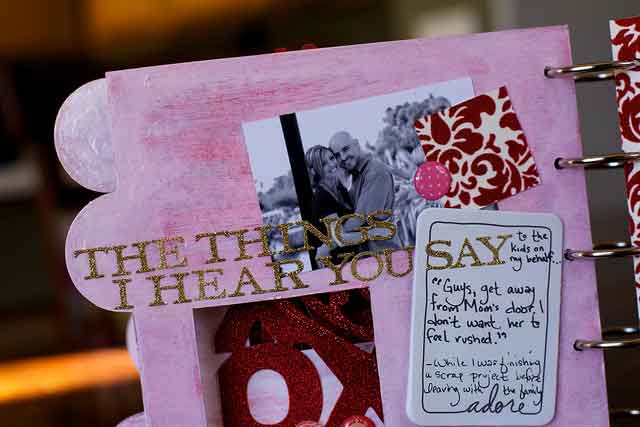 What is an album or more precisely, a wedding album? It is a journal of all events and happenings so that whenever you wish to walk down the memory lane sometime later in life, you can always revive the experience you've had before. The more unique and creative you get in crafting a personalized scrapbook, the better you feel once the ceremony has wrapped up. Putting down snaps from the event is old school. How about jotting down a few lines alongside the images? Statements that your beau made, something funny that happened, the vows you took, the feeling of tasting each other's flavors and many more. I am sure that weddings are chock-full of weird happenings, statements and memories. Write them down. It is very new my friend!

Wedding Scrapbook Pages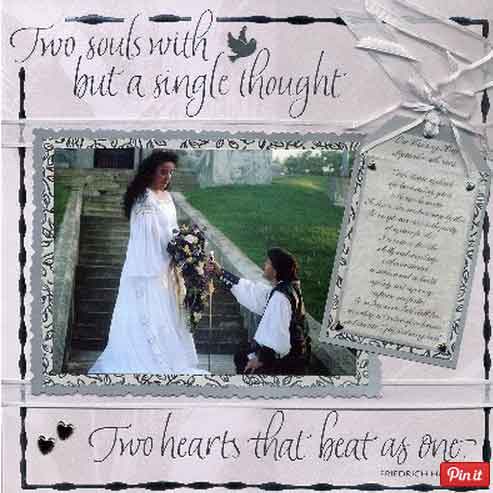 Walking down the aisle would have felt less special if your close knit family or your dear friends were missing, isn't it? So, time to celebrate the company you are gifted with. Wedding scrapbook ideas with the picture of newlyweds locking lips or looking upon each other is run-of-the-mill. However, snap of a bride feeling ecstatic with her gorgeous bridesmaids on the cover page is very different and trendy too. Go sober and choose light, elegant tints like lavender for the lilac card-stock.

Digital Wedding Scrap-booking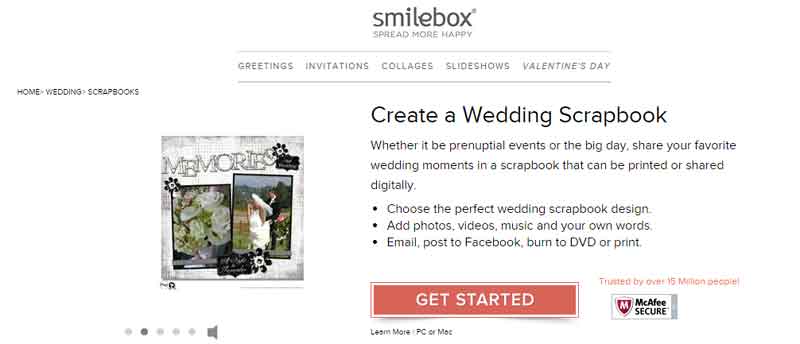 If you wish to save the effort of crafting one and yet have memories of the day you pledged your life and love to your beau, going digital is the best solution. Digital wedding scrapbook ideas are very cutting-edge. All you need to do is gather images of the events you wish to cover and upload it. Thankfully, there are plenary of layouts to choose from. Call shots for the one you feel works the best. You can always customize it by adding journals. The good part of doing digital album is that you get to work less, spend less and ofcourse have the freedom to customize, print and share it with the world using social media platforms.

So, as you are heading towards a prosperous future with a lovely man by your side, how do you wish to shield the memories of the day? Wedding scrapbook ideas, is it?