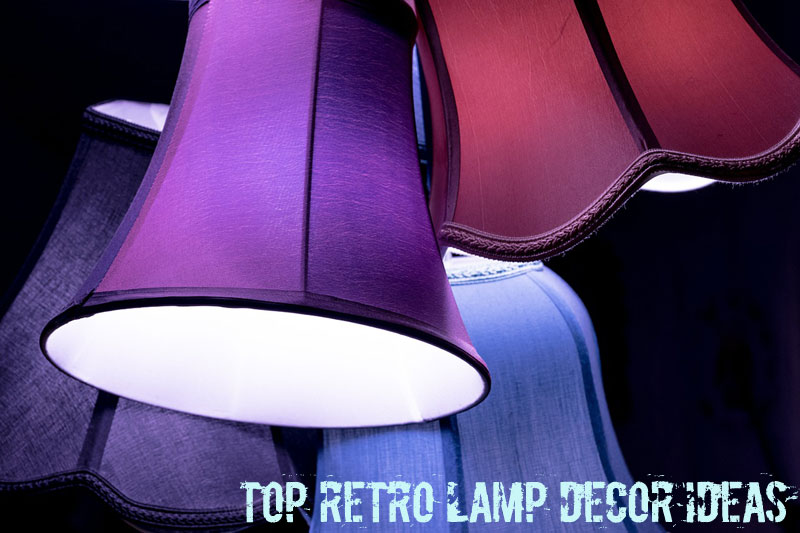 Retro lamps are very much in fashion these days. Calling our yesteryear fashion progressive would be appropriate. Remember the flashy prints used on vintage lamps? They sure are breath-takers even today!
I once remember dropping anchors in a faraway countryside home with family. What took me instantly by charms is the simple yet awesome vintage décor inside. Another thing that drew my attention straightaway were the little cone lamps bedecking the vintage themed bedroom. I did overhear someone saying that it was the metal stands of the cone lamps that made the statement. All said, my obsession with retro lamps began right there.
Cone lamps, glass lighting retrofits and shades in the shape of a fish bowl – very 1950! These accessories in period style are matchless in terms of elegance. It was during the 1970's when materials like melamine and ceramics were put to use. Result – eclectic shades that continue to entice people till date!
Do you have a similar taste for vintage decorating items just like mine? I believe, the only way to spruce-up the interiors of a home and make it edgy is by adding the very age-old yet the very beautiful retro style bulbs and shades. Planning what to buy?
Luckily for us, the markets are flooded with ample options. From table lamps to rocket lamps and ceiling shades, we pretty much have access to every product. Thanks to the boutiques and designer labels who customize the amazing retro lamps as per our needs.
Okay guys, enough of what's up for grabs and what are vintage shades. Let's see what we can buy to refurbish and enhance the whole appeal of our cozy homes. Take a quick look at my favorite list of the best top 11 retro lamps available in the market. Who knows, this could inspire you in a big way!

French Vintage Lamp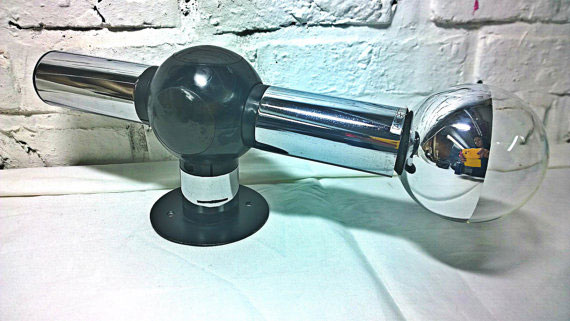 A light orange shade in the shape of a cone fitted to a brown ceramic base is nothing less than perfect. It screams vintage but is equally sober. A must buy for ones who are keen on bedecking their living rooms with an exclusive retro lamp. Not to forget, the 22-inch height of this mid-century inspired vintage lamp goes perfect with almost any décor, be it classic or purely contemporary.


Retro Print Revival Lamps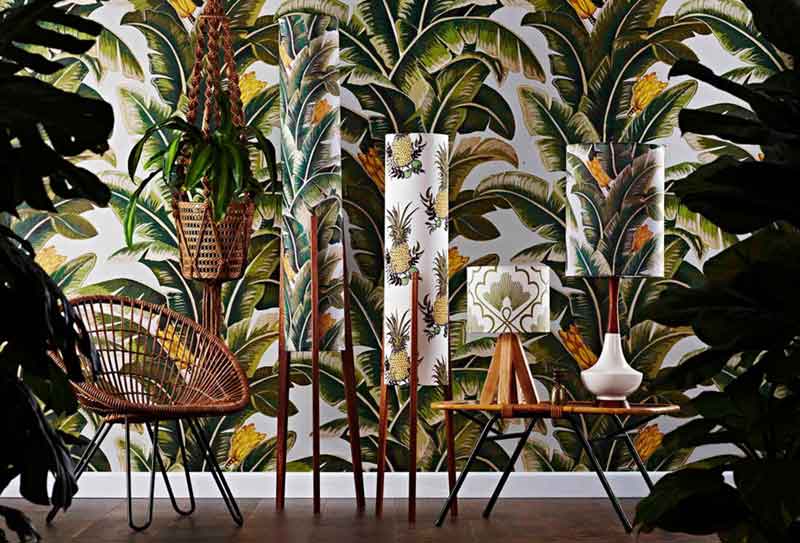 What if your bedroom could be remodeled into a heavenly space. A cozy bed, teak wood furniture, bright textured walls and furry carpets – surely heaven on earth. Wait a minute! How about beautifying your heaven a little more? Place a couple of gorgeous rocket lamps on the side table for that extra oomph factor. The use of printed fabric is very retro. Again, these vintage style rocket lamp shades are influenced from the designs of the mid-centuries.


Retro Standing Lamps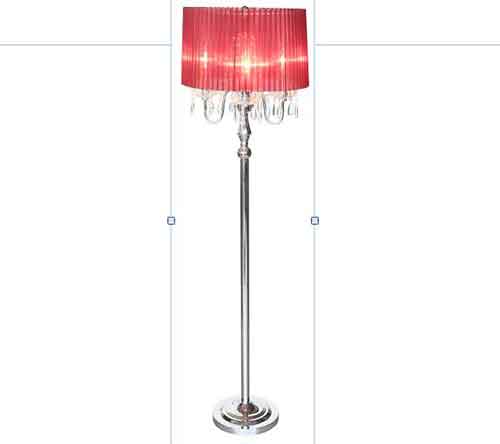 Cut glass crystals are in vogue right from the retro age. From chandeliers to lamp shades, these shimmering crystal additions have roped in buyers for ages and still continue. Picking a gorgeous floor lamp could beautify your interiors by leaps and bounds. Believe it or not but a floor lamp is definitely a statement accessory. A strong chrome base makes this lamp very durable. Not to forget, the beautiful crystals leave an everlasting impact.


Vintage Glass Lamps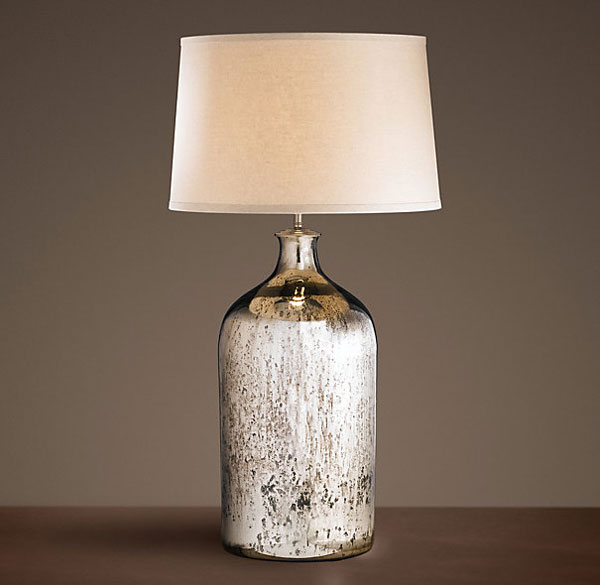 Did you know that the era of 80's marked the introduction of glass lamps? Etched with colorful designs and coupled with usual light bulbs, this product is winning vintage. It comes in a pair of two and has a shining gold chrome base to it. What's not beautiful about this product? I still wonder!


Retro Three Tier Ceiling Lighting Fixture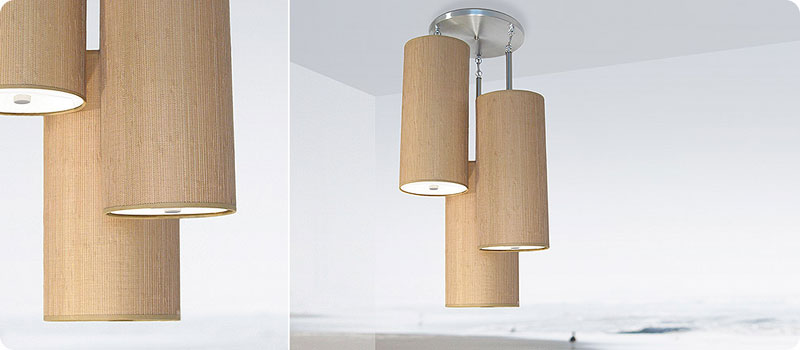 Shelling out riches for products that are common and not-so-impressive is worthless. If you are really looking to enhance the interiors of your home, buying three-tier lighting retrofits can seal the deal for you. It is vintage, elegant and swanky – a combo you should never miss!


Retro Lamps Using Vintage Car Parts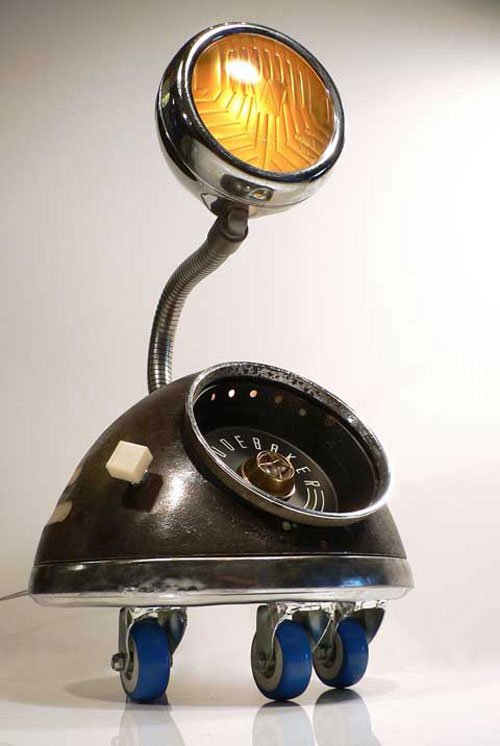 This retro lamp goes back to 50s where the "back-to-future" theme was very popular back then. John Stephenson who is an artist, collector, art historian where he combined old automobile lights and mechanical parts (such as speedometer) and electrical (like the clock dial) to bring out a 1950's sci-fi look in the slick looking retro lamps.


Retro Bulb Collections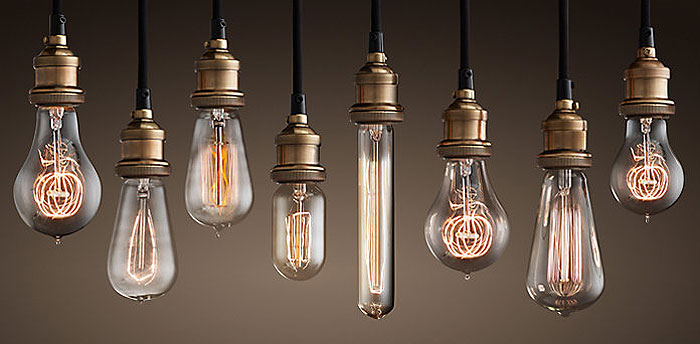 In the early days of electrical lighting, scientists such as Thomas Edison tested and retested as they searched for long-burning filaments. Back in 1890s, the filament choice was carbonized cotton. RH bulbs have tungsten filaments, which is used to replicate the single hairpin loop of a vintage design. Like the original, the bulb ends in a small glass tip created when turn-of-the-century manufacturers sealed the bulb. Position it within a clear shade or exposed socket to enjoy its shape and ambient glow. Check out amazing collections of vintage looking bulbs with a single hairpin loop or vertical carbon filaments like squirrel cage and much more.


Lamps Using Recycled Cans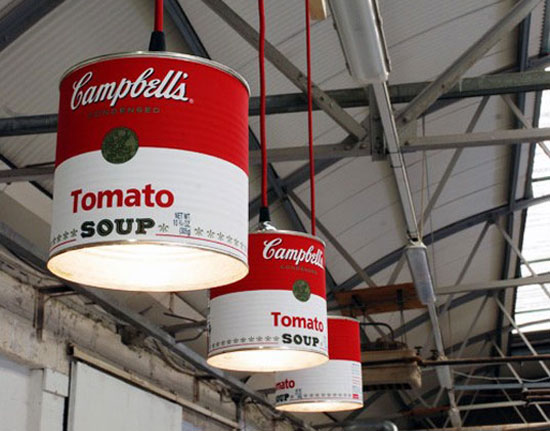 Have leftover soup cans? Well you can turn them into colorful retro lights. Check out the design by Williem Heeffer for FUSE. He has created a popping retro piece that gives a colorful nod to both Mother Earth and Americana. Check out this link to trigger your tacky inspirations.


Hanging Pendant Lights & Wall Arts Using Lamp Cables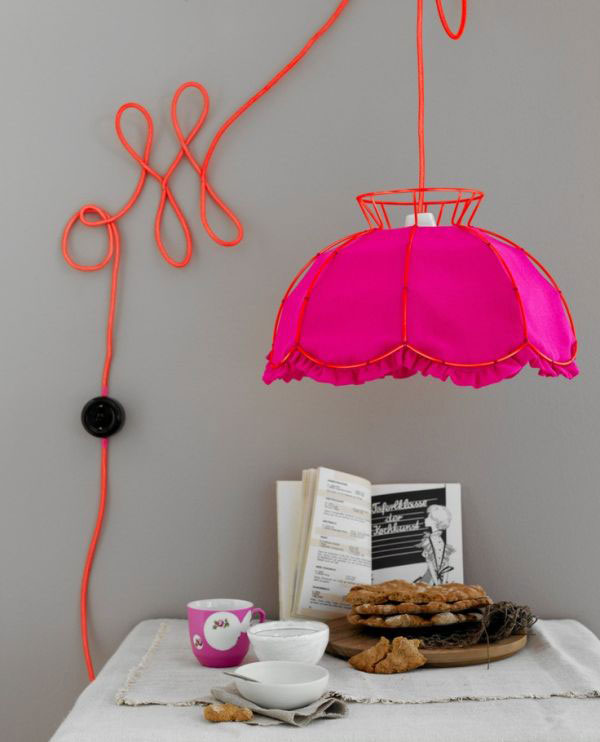 Why hide your lamp cables and cords when you can turn them into beautiful wall art. I was blown away with the creativity exhibited in these wonderful wall art collection using lamp as the center piece. Check it out and your imagination will be tickled for sure.


Old Vinyl Record Lamps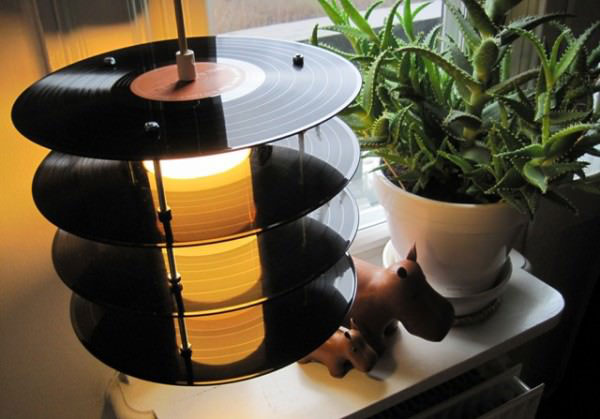 Have old and unused classic vinyl records? You can have a classy lamp reminiscent of the 70s. This LP Table Lamp is actually made out of old vinyl records. Yet instead of bending the material into unrecognizable shapes, the records have been maintained in a layered look. It is designed by Genanvendt, a studio based in Denmark, this lamp makes a soft and subdued lighting ambiance. This is not only due to the records themselves that help contain the glow, but also the screen of translucent material creating a cylinder around the light bulb itself.


Industrial Retro Lamps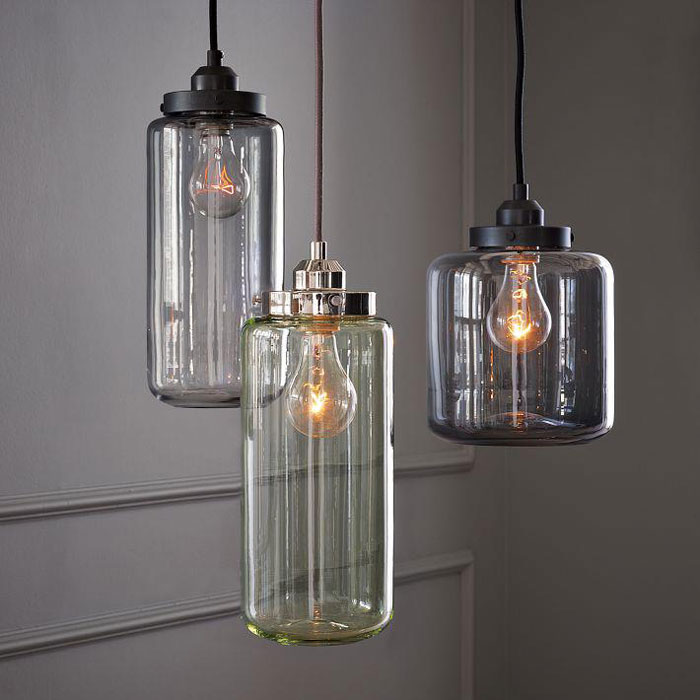 These antique glass jars inspired these softly glowing, industrial-chic pendant lights and you can own this for $99. Casting a cool glow over tables, counters and desks, these sculptural lamps work well as single pendants, but they're especially head-turning when hung in pairs or multiples at different heights. You can surprise your friends and families with these amazing retro-lamps.


Some More Tacky Lamp Collections
Abalone Shell Lamps

Retro 1776 Plastic Lamps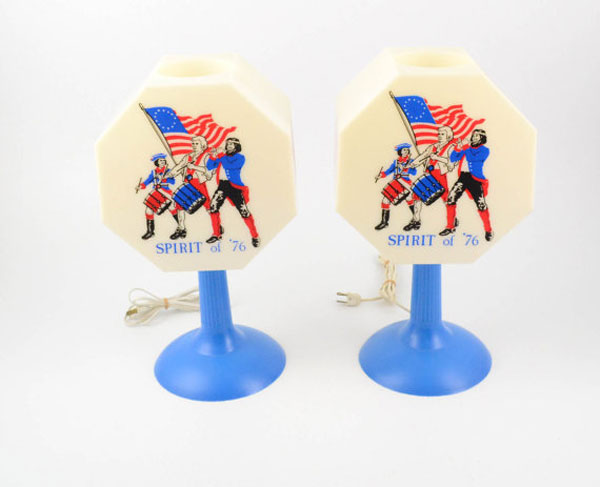 Tacky Hanging Globe Lamps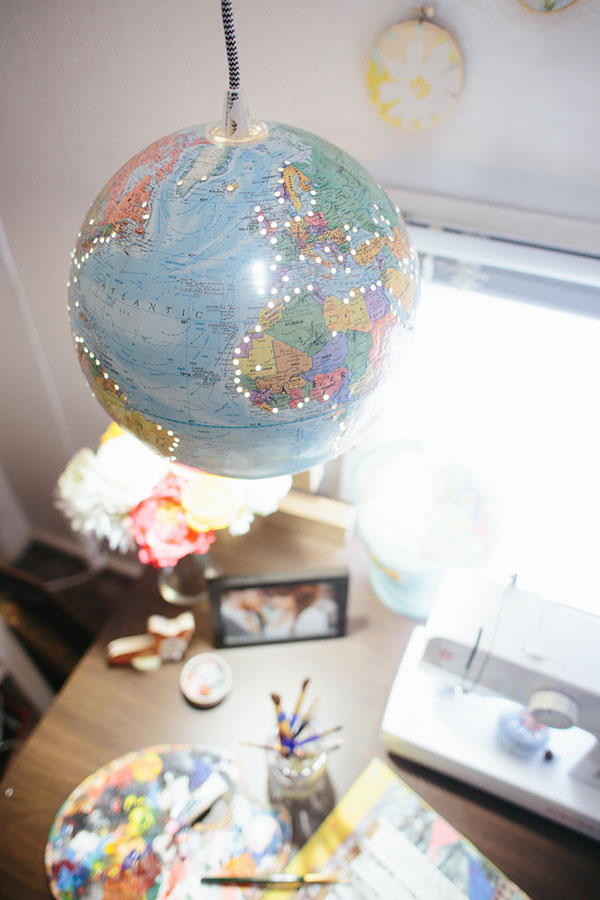 This is so cool idea and would be great for kids room. I really love the holes around each continent and the whole globe lights up so beautifully.


From a casual setting to a well-planned contemporary theme, retro lamps are great additions for any home. What is your favorite on these awe-inspiring light fixtures? If you have retro lamps that is not already featured in this post, do let me know, I will be happy to add them to this page.