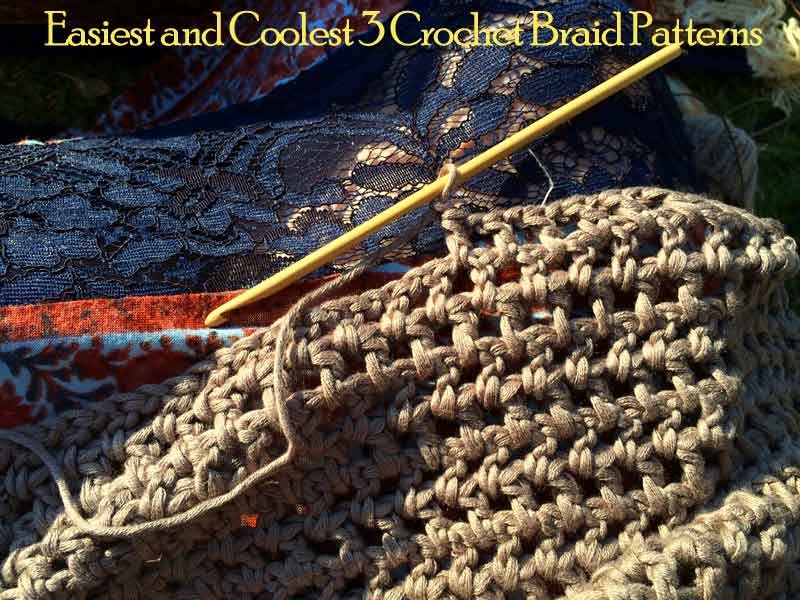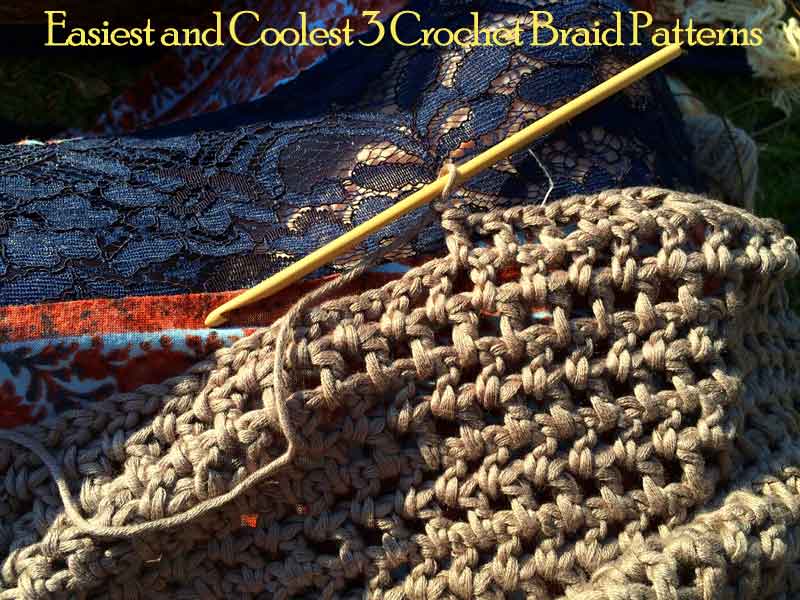 Crochet braid patterns are loved by all and sundry. Think about the beautiful infinity scarves – aren't they absolute trendsetters?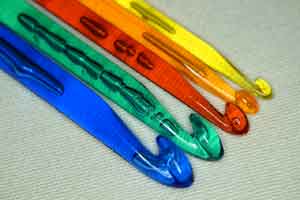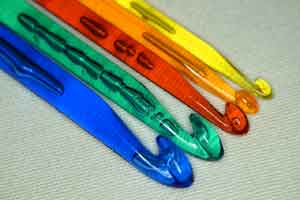 I believe a woman's wardrobe is incomplete without her stocks of accessories. Other than jewelries and gemstones, what really adds fashion to her wardrobe is a well braided crocheted scarf.
Of course you can drop in at any leading store and get hands on an impressive collection of infinity scarves. However, how does the idea of making one sound to you? A little dreaded considering your not-so-good talent and creativity in craft?
Well, time to ditch your doubts my friend!
I have got you covered. Making crochet braid patterns is obviously a craft but can I just tell you? Once you've got your basics right and designs well set, making it is a piece of pie.
Hairpin Lace Infinity Scarf & Video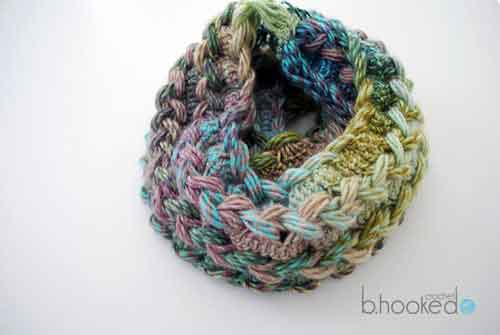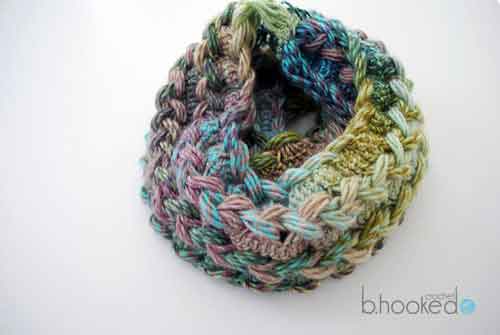 Slipping into a pair of cool apparel does not sum up fashion on a whole. If you are eager to stay in vogue and hit the streets looking absolutely dapper, knowing what accessories to team up with what is totally imperative. Infinity scarves can very well save you from a bad fashion day and a hairpin lace design is undoubtedly a big hit.
All you need to do is invest a couple of hours. Yes, just a few hours of effort and craftsmanship can reward you with your very own, handcrafted stunning hairpin lace infinity scarf. To start with, first gather your supplies. Bundles of yarns, a crochet hook, hairpin lace loom, a pair of scissors and a good needle is all you would need to make a crocheted scarf.


Chunky Braided Cowl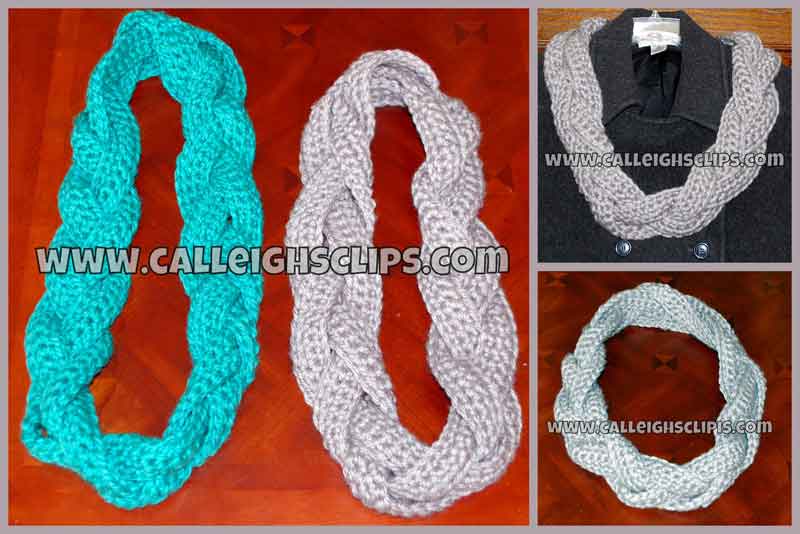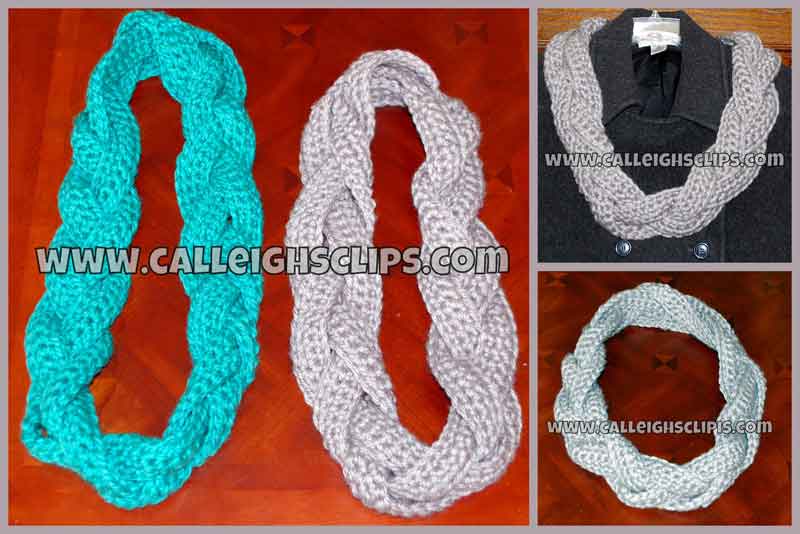 I once watched a woman dressed in black, walking in the swanky, upscale streets of the Rodeo Drive. Guess what? I couldn't possibly take my eyes of her. She could have been very beautiful (didn't notice to be honest) but what stole the show for me was her chunky braided cowl. I still remember the color – it was bright and elegant turquoise blue.
Thankfully, I too own one today and I haven't made an extravagant buy for it from any of the A1 designer labels. I am the designer myself. A couple of quality yarns of colors that you prefer, some hooks and a tapestry needle is all you need to kick-start crafting chunky crochet designs. Create rows by weaving threads from the yarn, usually three and then entwine them in order. It is that simple guys!


Knit 1 LA Trunk Show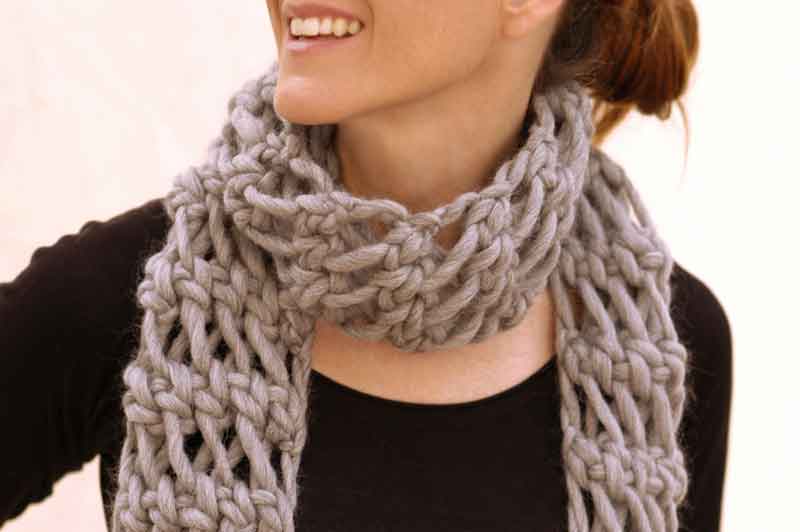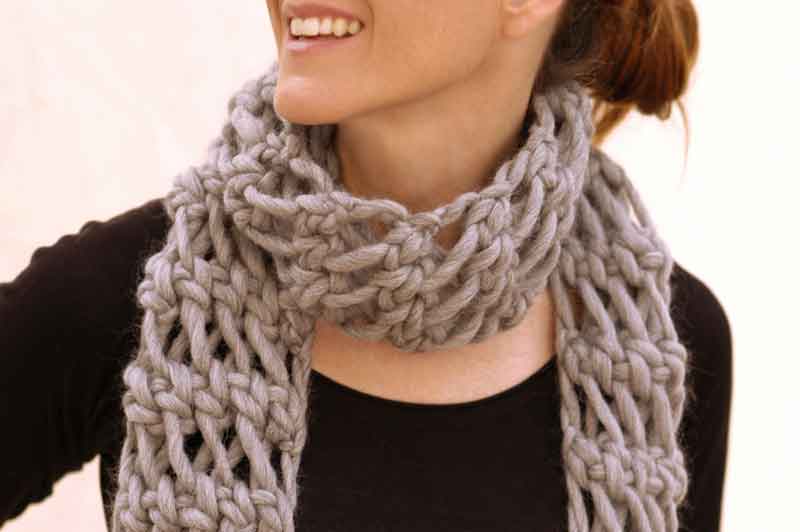 Does it snow in your area? Doesn't matter really! You do not need a reason to wear cowls because this accessory is super-versatile and super chic. Having said this, chunky crochet braid patterns are commonly preferred by women surviving strong winters. It is a blend of both classy and trendy accessory. To top it off, the openwork of such cowls help women beat the chills and keep warm.
So, wondering how to make one of these cutting-edge crochet braid patterns? In fact, what are the materials you would need? Just like a regular crochet infinity scarf, needle and hooks are required along with good quality yarns. However, pick yarns that are chunky. It brings character to the scarf and makes it super-chunky, the one you wish to adorn.


Doesn't matter whether you are a new-fangler or a pro at knitting stuffs! The above mentioned crochet braid patterns are no fuss to make.
Infinity scarves are must for any wardrobe, especially for those who love being sassy. What better way to add pops of color to simple attire? Accessories like these, once reckoned unimportant and just a simple wrap around the neck is now a fashion essential. It is chic, colorful and very new-age.
So, why not create a wrap that screams fashion? Make your very own, customized scarves using these crochet braid patterns.