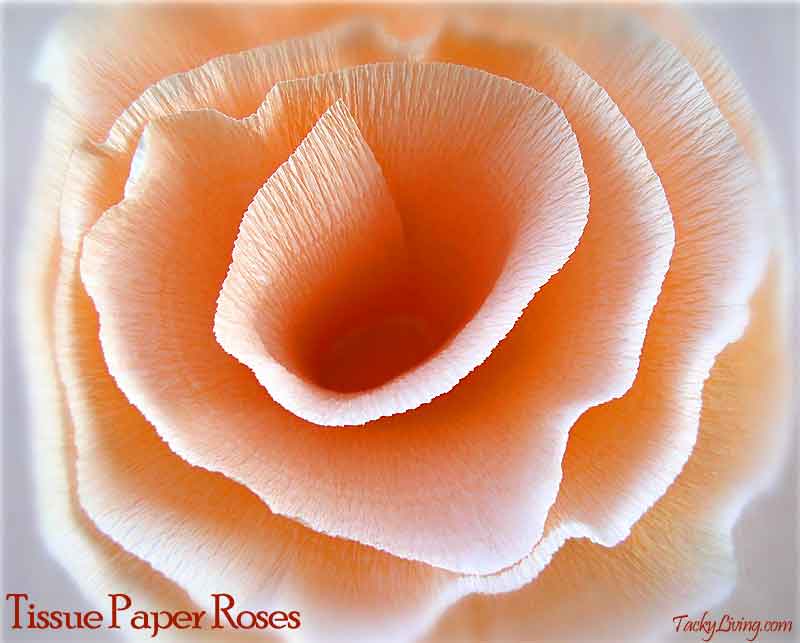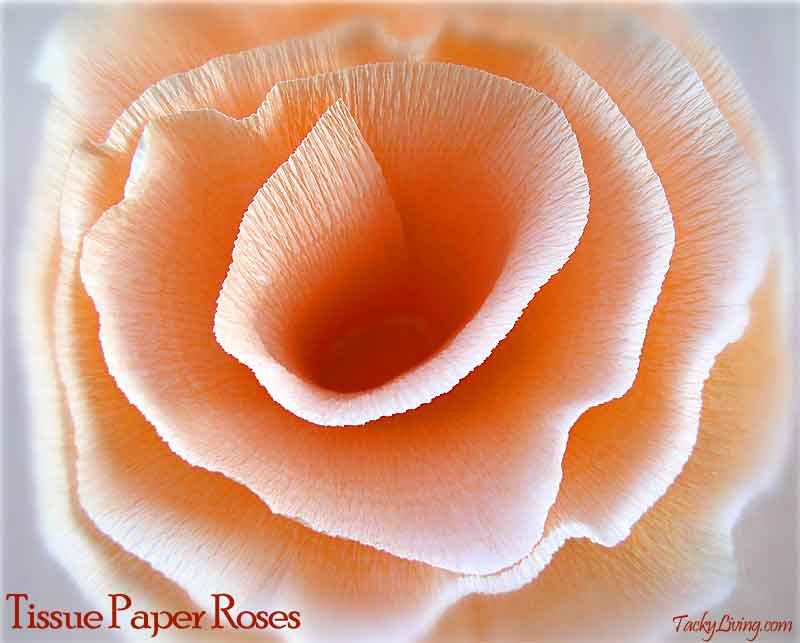 So, you want to go big on your near and dear ones and charm them with your craftsmanship of creating gorgeous tissue paper roses? Great idea, I think!
Craft is mostly a fun affair. I remember rolling up flowers using streamers and bunch of bright red tissue paper rose balls at school. Then it was about grades but today it is more of a serious venture.
Are you a soon-to-be-bride?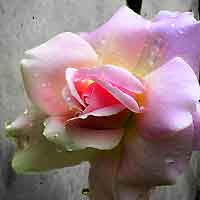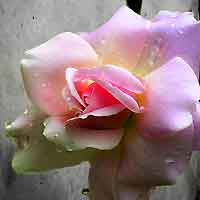 A ceremony of holy matrimony is better known as big fat weddings these days. Nevertheless, the wedding industry is a very lucrative line of biz. Afterall, how often do you come across people who are ready to give up the luxuries and glam quotients of an exotic wedding when they can afford doing so? Rare I think!
Weddings are all about showbiz, why stay out of it? However, using your smarts can do the trick. Bridal bouquets, floral décor or the exotic flower arrangements on tables, can you skip having any of those on your D-day? Certainly not!
The cost of fresh flowers have skyrocketed ever-since this industry has been a big hit and wedding seasons make it even more ritzier. How about substituting these fresh beautiful organic flowers with tissue paper roses? It shall stay longer and not perish after a couple of hours.
Think about it – Full bloom roses out of tissue paper are just as gorgeous as the real ones. You get to pick a color of your choice and save those flowers for future use. Someone please tell me, what's not smart about this?
You get to save shelling out riches and yet have a flamboyant wedding. Icing on the cake – you could bag-in loads of appreciation for having a fine creative taste.
In fact, why just wedding? These tissue paper roses can be saved for life. From house warming parties to baby shower, dinner arrangements to barbecue and birthday celebrations, these handmade flowers can be used over and over again, unless of course your pet has chewed it off!
If you are convinced with my notion of using tissue paper roses instead of the organic varieties, read further. I have made an effort to put together a list of 3 easy DIY ways of making tissue paper rose patterns.
Easy Tissue Paper Roses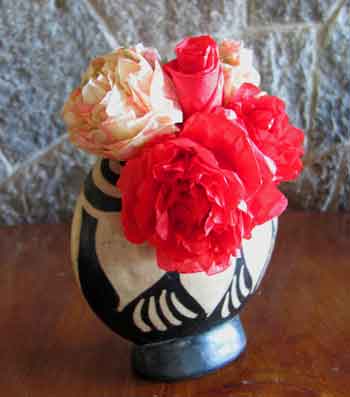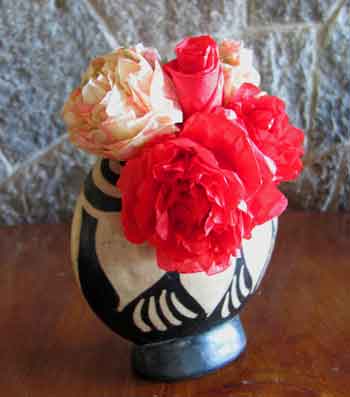 Roses are red but who cares if you have bright fluorescent yellow or vibrant orange ones glued to your walls or bunched up in a beautiful vase? As long as it suits the theme and décor, these beautiful handmade roses are simply matchless. I am sure you know what twist ties are. Grab a couple of those along with tissue papers of your preferred color. Do not bother about getting new flat ones. Old and crinkled tissue papers cut the grade quite well. In fact, it also adds texture to the beautiful tissue paper roses.


Tissue Paper Full Bloom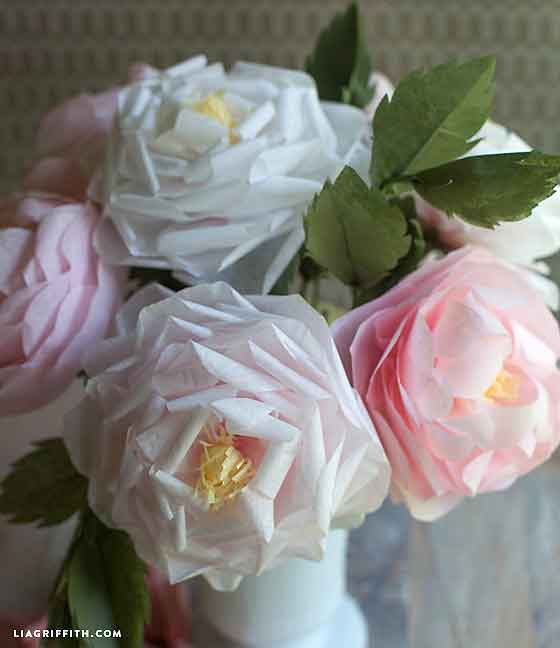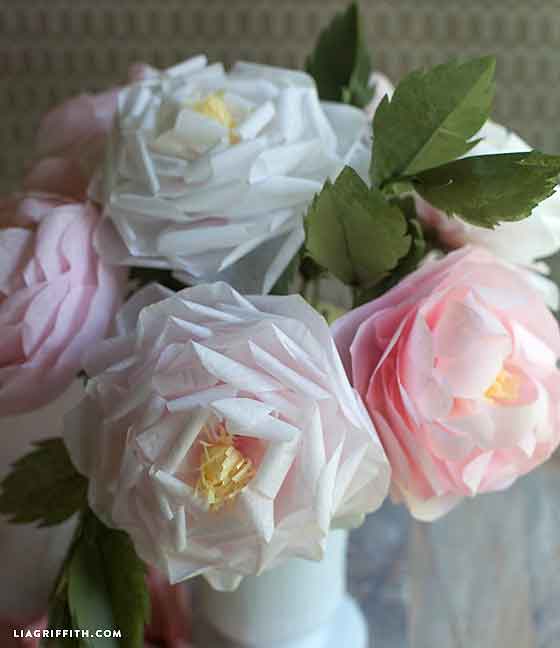 What do you prefer more, a newly budding rose or a fully bloomed one? For me, I am more inclined towards a big and blossomed rose. It is just more beautiful to watch. Making these fully developed flowers is also a plain sailing. Are you curious to know what you will need to make these roses? Well, a couple of tissue papers (creped ones work best), some gage floral wires, a one-inch foam ball, glue and scissors. That's it! You are all set to create these lovely flowers. To make the roses more realistic and appealing, curl up the tissue papers, trimmed into small rectangles. Creating a tapered bottom lends that perfect finishing to the rose petals.


Tissue Paper Red Rose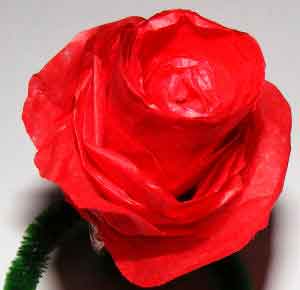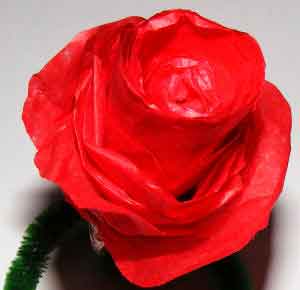 So, organizing for a romantic valentines-day date? I am sure there is a pressing need for red roses here. My advice: ditch the regular, use creativity instead! Oh don't worry, it is not a laborious task and is definitely not an expensive affair. It is indeed fun to make one and more personalized when it comes to pour your heart out to your loving beau. Get hands on some beautiful red tissue papers. Cut it into strips of widths 3-inches, 2 ½ and 2-inches and then fold them in the form of petals. Pair it up with a bright green pipe cleaner using duct tape. A beautiful rose, just as real as an organic one with a long green stem is ready to be gifted and that too, in just a couple of minutes.


Video: Make tissue paper roses with wrapping method
Craft ideas of making tissue paper roses are economical and smart options. Use it to embellish a party theme or simply decorate your home, these gorgeous flowers look beautiful anyway. What do you think?