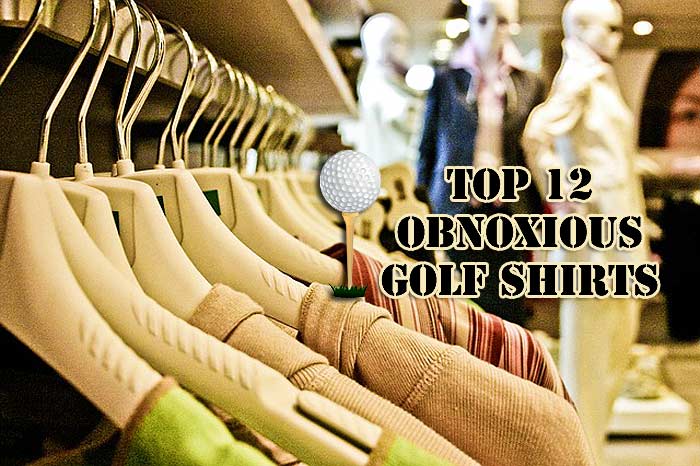 Obnoxious Golf Shirts: One of those professional sports that don't mandate its athletes to adorn a uniform is golf. This gives golfers the opportunity to show off their fashion sense. The first thing that comes to most people's mind when you think of golf shirts is conservative and boring designs.
We ♥ honesty! Tacky Living earns a commission through the following hand-picked links at no extra cost to you.
Now, there has been an alternative to this as many apparel designers are churning out high energy designs that are attention-grabbing and composed of bright colors. This development has excited a lot of fashion-forward golfers as these extreme golf shirts avail them the opportunity to ditch boring golf shirts for something different and out of the ordinary.
Here are top 12 obnoxious golf shirts that look tacky with bright colors so you can look stylish and comfortable at the same time.
Review of the Top Best Obnoxious Golf Shirts












As a golfer, your style on and off the pitch is a matter of self-expression and personal taste. You are more confident if you are comfortable in what you are wearing and a confident player is a dangerous one.
So, play good, look good, and feel good in any of these obnoxious golf shirts. All these obnoxious golf shirts we selected in this guide are all of the high quality and with a fresh and stylish design that will surely make you stand out among the pack without looking too busy or overwhelming.