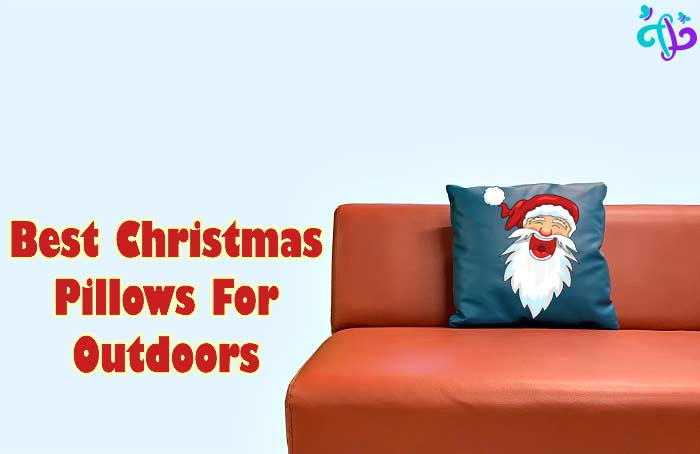 Christmas Pillows For Outdoors: The spirit of Christmas is a magic feeling. You can empower this feeling with the small details and decorations you add to your home. And what better decorations than some Christmas pillows to relax on?
You can choose to decorate not only the inside of your house but also your porch and garden. If you have a favorite chilling place in your garden, adding some Christmas pillows can make all the difference!
This guide will help you get in the Christmas spirit with some gorgeous Christmas pillows for outdoors to purchase!
We ♥ honesty! Tacky Living earns a commission through the following independently chosen links at no additional cost to you.

Best Christmas Outdoor Pillows

Best Christmas Pillow Covers










Christmas can be much more amazing with the right accents that you can add to your home. Pillowcases such as the ones presented in this guide are great for inside and outdoor use.
They are resistant and comfortable, so you can make the most out of them. Choose the perfect pillowcases for you and enrich the atmosphere on your porch or in your bedroom and living room as you please!

Key References
"How to Choose the Perfect Throw Pillow". Accessed October 10, 2019. Link.
"Measurements of Standard Pillow Cases" – eHow. Accessed October 10, 2019. Link.