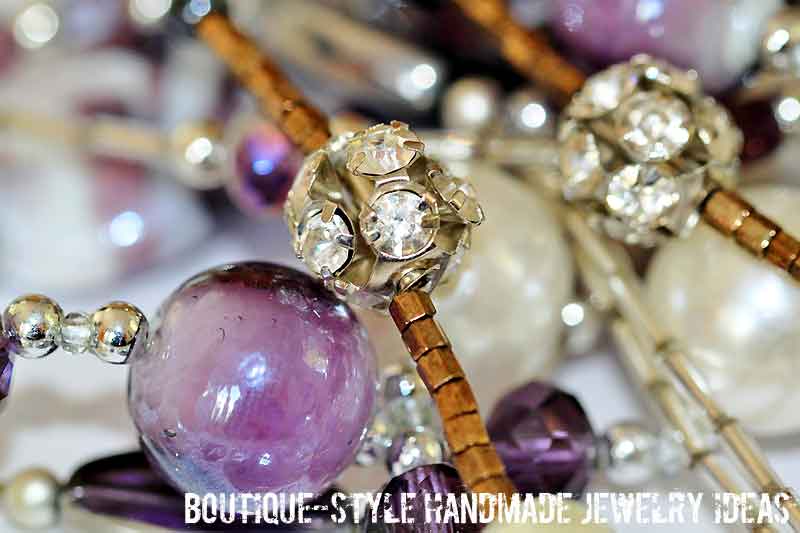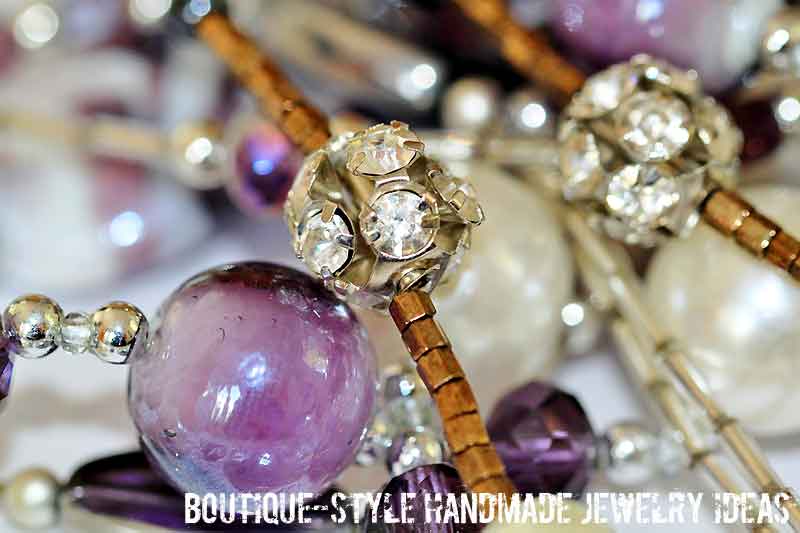 What is your take on fashion – slipping into a pair of gorgeous designer apparel or teaming up a perfect outfit with complementary jewelry and footwear? Well, jewelry plays a big-league role in setting new trends. So, a brain chock-full of handmade jewelry ideas can give you the edge and help you go a-la-mode as and when you like. By the way, check out the mens beaded bracelet designs here.
I am a woman with a very refined and modish taste. Busy or not busy, doesn't matter, my preference for jewelry and swanky accessories top the charts. I love to stay in fashion…… Period!
Accessories are trend-setting, but they are saviors too. Wondering why? At times when I pick a wrong dress for an occasion or have a terrible hair day, little things like earrings, neck-pieces, wrist-lets, and rings save me from the embarrassment.
I am not too sure about my wardrobe; it is pretty decent I think, but I can indeed boast having an extraordinary collection of fine jewelry and accessories. The best part – I do not shell out riches to add more to my collection but come up with DIY jewelry ideas instead. This saves me from burning holes in my wallet, helps me craft accessories that are unique in design and allows me to add fuel to my budding talent of jewelry making.
Smart, isn't it? Thankfully I am never short of handmade jewelry ideas and have been doing this for a fairly long time now. Amidst everything I have created till date, here is a limelight on my pick of favorite handmade jewelry patterns.
Handmade Braided Bead Necklace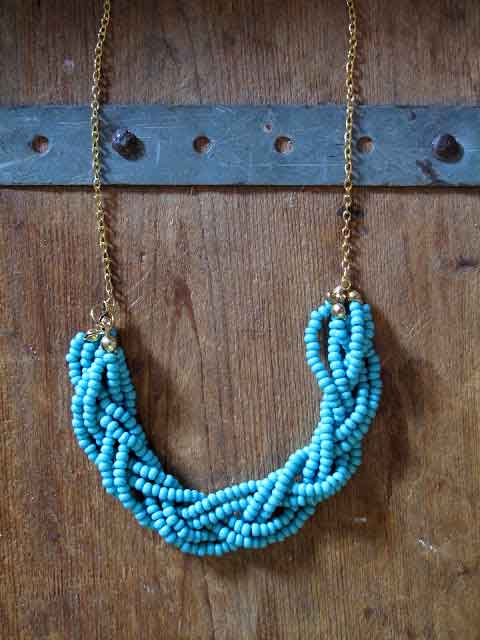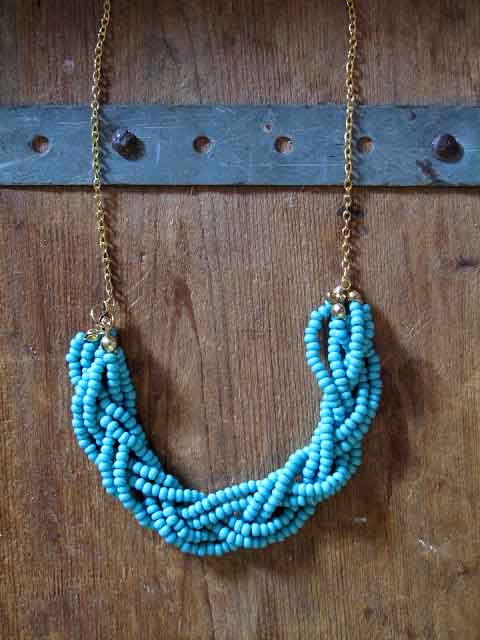 Having to spend most of my day at work, I make sure that the jewelries I wear are not too funky or catchy to one's eyes. It is not just formal! Honestly, the braided bead necklace is one of my handmade jewelry ideas that is inspired from a neckpiece that I had once spotted in a popular store. Though the design was very contemporary and fashionable, the use of mixed color braids like fluorescent, shocking pink and blue made it an apt piece for a teen to wear. That's it! I shopped things like sober colored beads (single color), a few bead tips, clasp, thread, jump rings, pliers and scissors. Next thing, I came back home and started crafting one for myself. To make this accessory a tad more glamorous and sophisticated, I clamped the braided beads to a simple gold chain.


DIY Shiny Statement Rings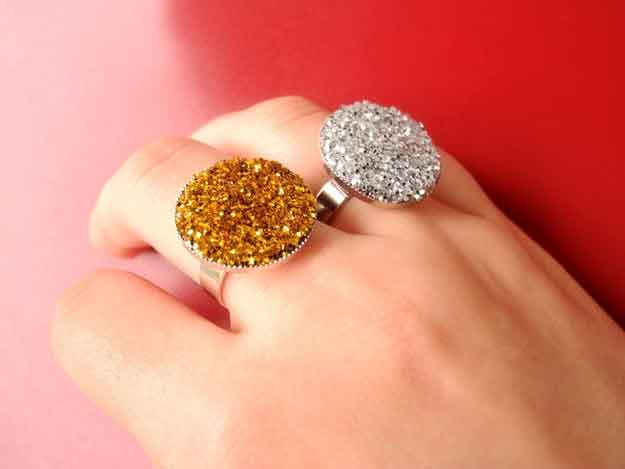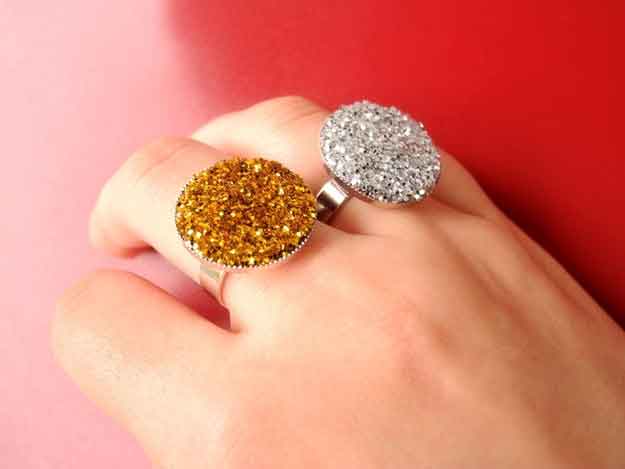 Clubbing with friends, dining with your loved ones or simply indulging in a
warm house party
, a little bling matched with your dress can steal the show. Being a jewelry crazy person as I am and an ardent fan of Rihanna, glitter rings is a must in my treasured collection of jewelries. Though fancy, these rings are not pricey at all. Little things like a disposable container, ring cushion, toothpick, glitter, glue and a setting pad is enough to craft this shining and spectacular accessory.


DIY Crystal Pendants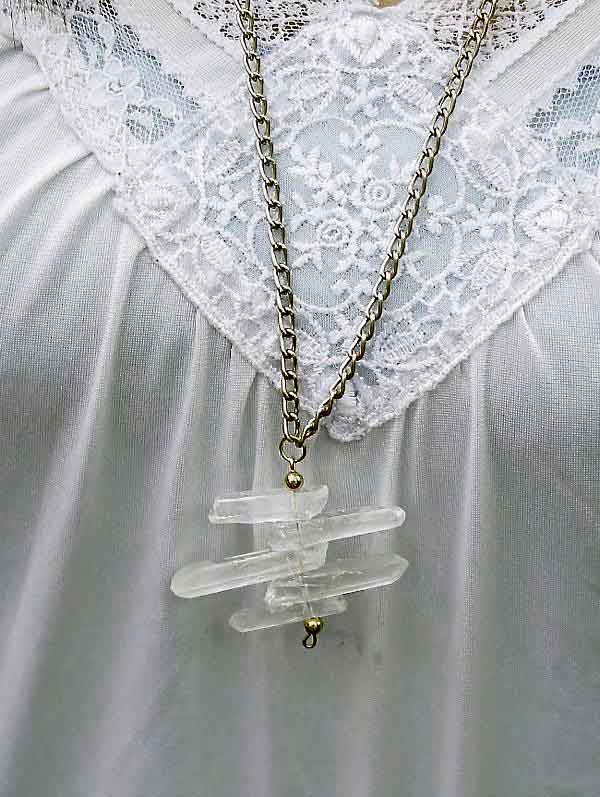 Coming across a perfect pendant necklace of your choice is not always a cakewalk. Sometimes, the pendant might lure you but the length of the necklace turns out unappealing or vice-versa. Happens with me all the time! This is when jewelry making ideas of a crystal pendant necklace cuts high grades. With supplies like gold beads, a jump ring, gold eye pin, jewelry pliers, wire cutter and rough cut crystals in hand, making this chic but exquisite piece of jewelry is easier than thought.


DIY Statement Gem Necklace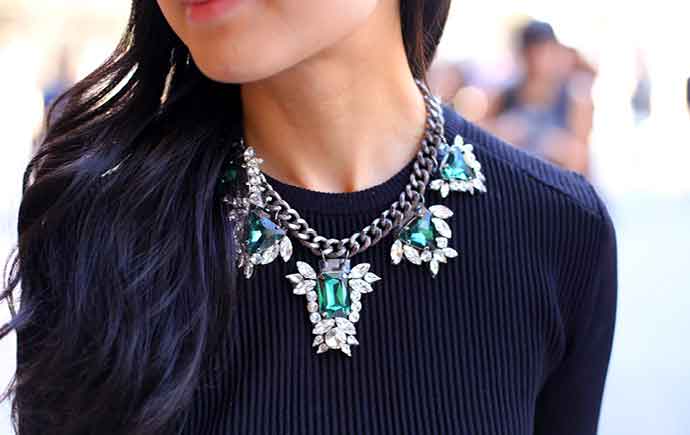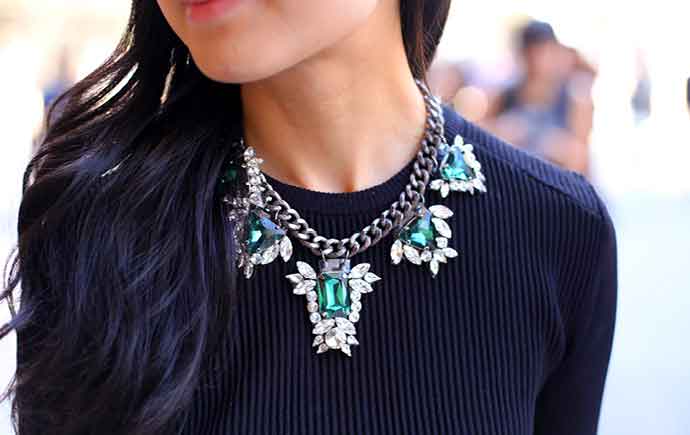 Women have eyes on gem necklaces. After all, gorgeous neck-pieces crafted with gems and stones accentuate the beauty in her and make her look more attractive than ever. Why foot expensive bills against these beautiful but costly sets of gem-stone accessories when making one is a not-so-laborious and economic option? Handmade jewelry ideas are endless. If you own a couple of beautiful rhinestones, some jump rings and a chunky chain, you are good to go.


DIY Bobby Pin Earrings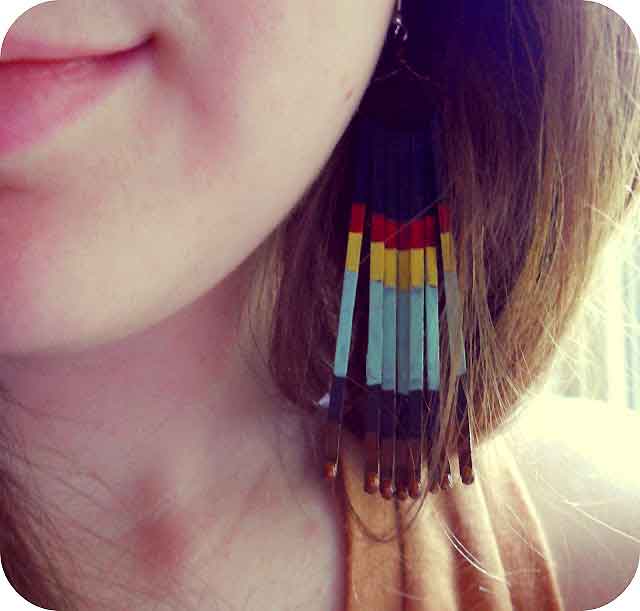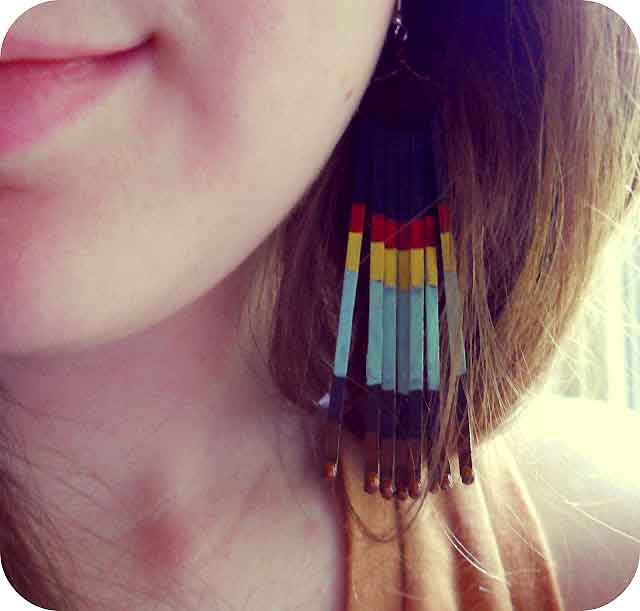 Did you ever think that ordinary hair accessories like bobby pins could give you a dapper style pair of earrings? Not to forget, ace handmade jewelry ideas like this is not just awesome in appeal but even puts things like leftover nail polish in use. Paint the bobby pins as you like and when that's dried, slip them into a wire. Then shape the wire into a hook and that's it, a very trendy and fashionable pair of earrings is ready to be flaunted.