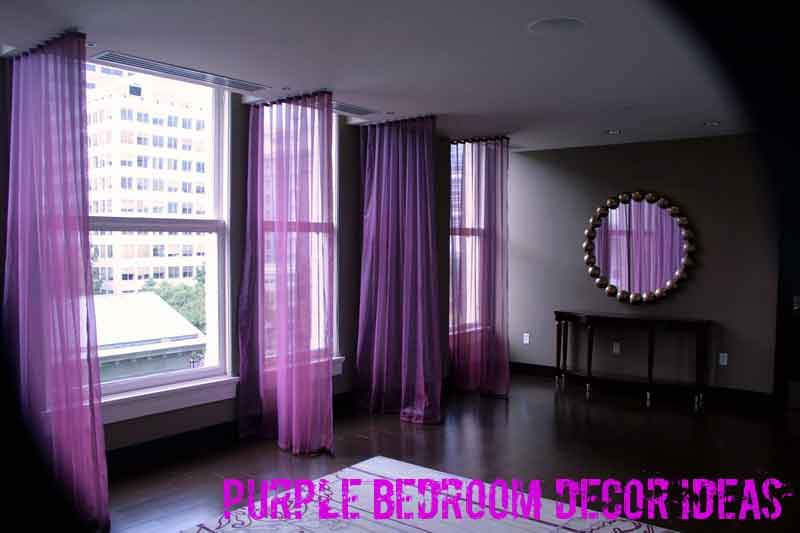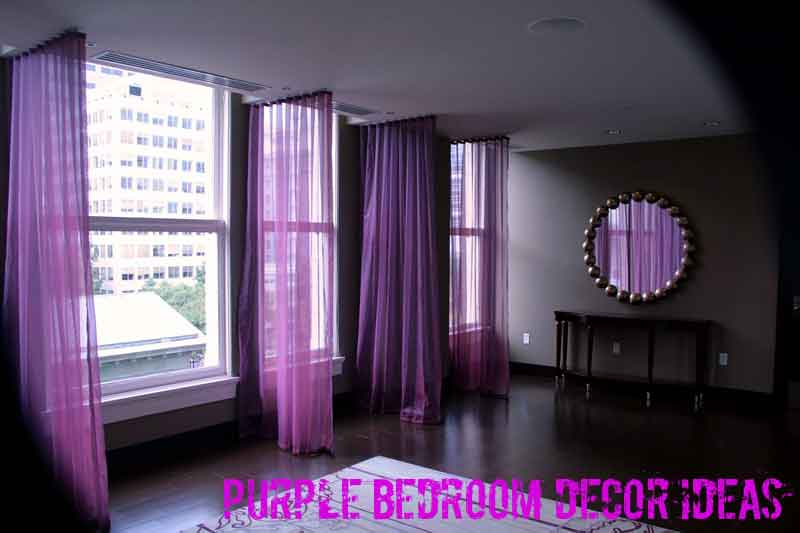 Are you planning to remodel your old bedroom? Well, let's shift gears from the usual, dull tints of yellow and cream to vibrant and royal shades of purple because believe it or not, purple bedroom decor is the new in. It is one color that screams both passion and spirituality. Use purple in its light tint like lavender, you get the most blissful and soothing ambiance created. Go for a darker shade like plum, experience a whole new passionate retreat that is also royal.
For ages, purple has been categorized as a symbol of extravagance. It might interest you to know that purple pigments are associated with royalty right from the ancient periods of time. It was a choice of the wealthy and did require riches to be bought. Aren't you curious to know why? Well, hues of purple were originally extracted from the very expensive mollusks. Hence, having purple painted chambers naturally became a ritzy affair.
Young teenagers prefer purple to any other color. That's not it because adults favor the color too. Modern purple bedroom decor is a popular pick these days as it seems to impart a very comforting, warm and passionate ambiance to the adult space. Have it as a backdrop against white and silver furnishings, you instantly gain access to an imperial and aristocratic bedroom. Eager to pair purple with bold pastel shades like green? It works the magic too and peps-up the interiors of your bedroom brilliantly well.
For a room that's upscale and contemporary, you can always opt for a purple bedroom decor. Couple it with dark brown drapes for that matchless royal appeal. To build up a romantic ambiance, nothing works better than a combination of two bold colors – purple and black. The trick is in implementing the right mix of hues. Bright red embellishment against luscious purple backdrop is a fascinating purple bedroom idea.
If you are looking for some interesting and edgy purple bedroom decor ideas, you have certainly hit the right page. I have judiciously scribed down a list of 3 remarkable purple master bedroom ideas that can transform a usual, boring bedroom to a regal and passionate space for two.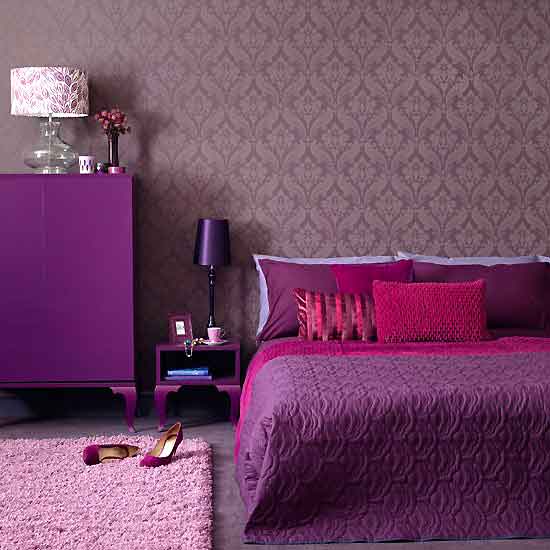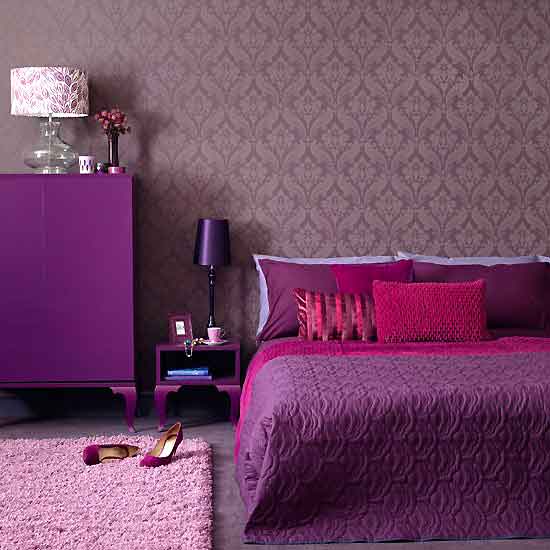 What are the essential pieces of furniture that makes up a perfect master bedroom? Certainly a king-size bed for the duo accessorized with gorgeous linen, a cabinet, side table with a few exquisite showpieces and rugs, right? Well, if you are worried about selecting an appropriate color scheme when deciding upon a purple bedroom decor never try to go overtly fancy. Simple things like a berry colored linen and shades of aubergine used in cabinets finished with a glossy polish can work wonders against the purple painted walls. Remember, the rugs are crucial accessories too. So prefer sticking to lighter shades of purple for the rugs or carpets.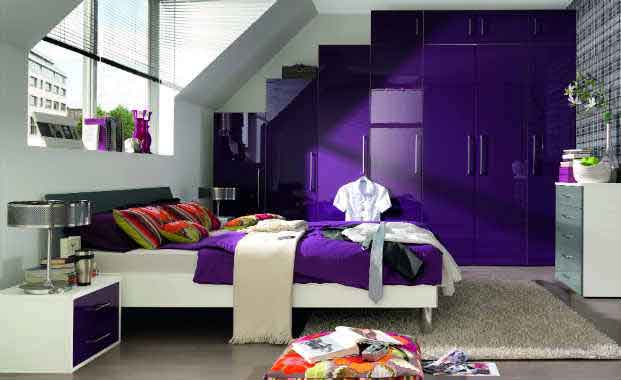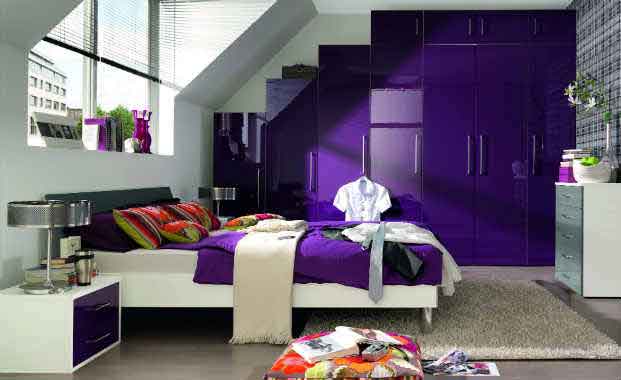 Willing to have a kingly experience right at the comfort of home? Great! All you need to do is be a little selective when fixing upon the color scheme for your exclusive purple master bedroom. Instead of going all bold and dramatic with darker shades of purple, play safe by choosing a much more subtle and regal hue like lavender or light purple. You can always keep adding pops of color here and there. A contrast bright purple colored rug could work just fine. For a refreshing ambiance, pair-up the purple walls with light tints of off-white drapes and linens.


Bedroom is the most comforting place in this planet – do you agree? After all day of labor and hard toil, it is the best place to relax and let loose. Achieving a perfect purple bedroom décor is no hard nut. Settle upon a color scheme that sits perfectly with your room. Use wall papers if needed. Options like purple bedding or complimentary color drapes works very fine. For an even refined interior, experiment and couple up other colors like red and light blue.


Purple is a very trendy color to go with. Whether you are keen on creating an eclectic ambiance or modify an ordinary space into something sassy and ultra-modern, a purple bedroom décor is your best solution. What do you think?