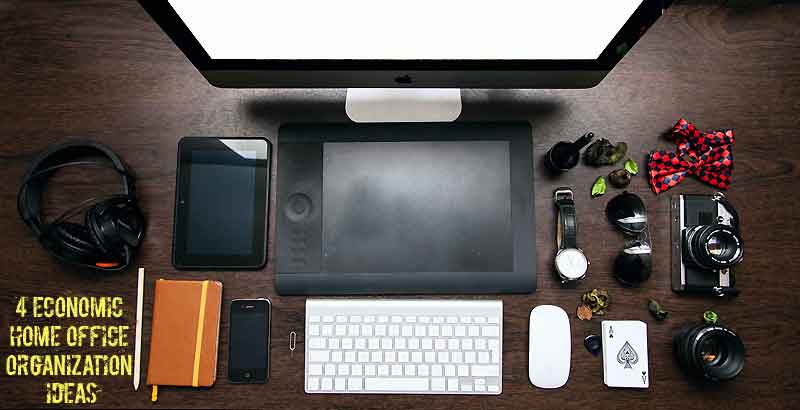 Happy New Year to all Tacky Living readers! 🙂 Why do you think having proper
home office organization
ideas play a big-league role in real life? It is not a secret that these days there is an overwhelming increase in the number of home-based professionals. If you missed the
purple bedroom decor ideas
post, do check it out.
There is certainly nothing more independent, lucrative and enjoyable than having to do your daily grind right at the comfort of your home. However, ensure that you come up with brilliant desk ideas.wa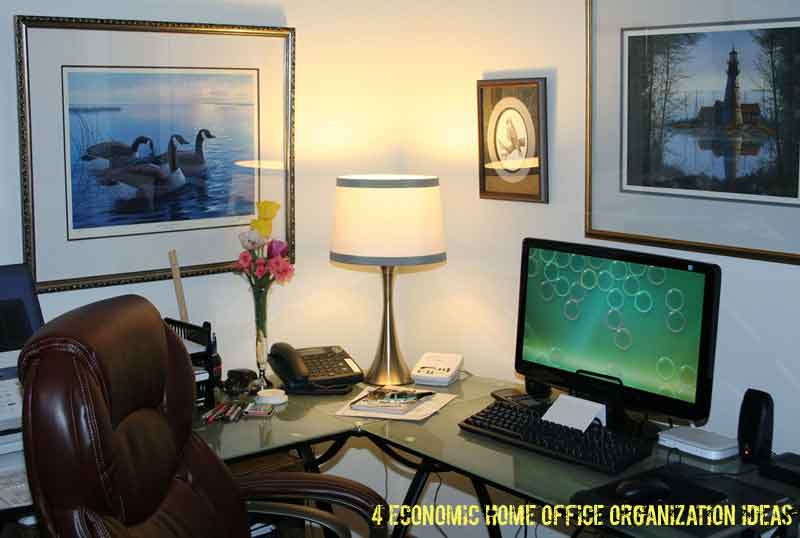 Weird right? What on earth has desk ideas to do with work? Why is it so important?
Ask yourself – are you comfortable to hang your hats in a place that is un-kept and dirty? Will you be able to invest all your attention and dedication in work when your workspace is crammed with unnecessary items? I am sure the answer is NO!
Cleanliness has a lot to do with efficiency and outcome. Studies prove that an organized work-space beefs up the interest in an individual. He starts working with a renewed spirit, showcasing maximum efficiency and potential towards his routine gigs.
Are you curious to read more about a couple of brilliant home office organization ideas? Enlisted below are a few good ones.
Home Office Solutions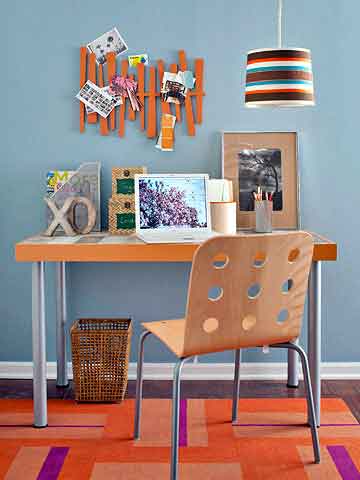 Spattered clips and papers all around make a very untidy workplace – don't you think? Home office organization ideas are not always pocket pinching. Inexpensive and simple kitchen items like egg cups serve the purpose pretty well. When working, there is an uncalled need for a variety of stationary items, right? Things like paper clips, board pins, stamps and other items do need a place to be stocked. Little did you know that egg cups could be used as holders for such little stationary things?

Perfectly Organized Home Office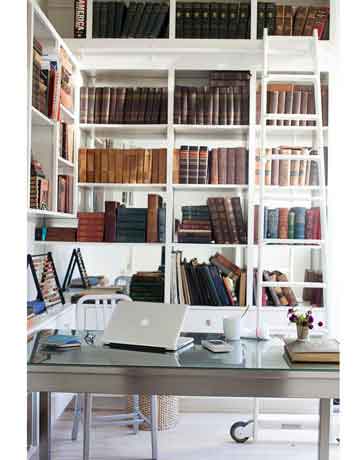 Does your profession demand the use of references every now and then? If yes then I am pretty sure that you need a good storing place for your books and documents. Unfortunately, apartments in urban cities are quite scanty in terms of space compared to the widespread country homes. Therefore, having a personal library is out of question. A quick tip for home office organization would be to create beautiful and tall floor-to-ceiling shelves. So, instead of piling up books carelessly, you can easily arrange them in the shelves and get hands on them with ease whenever required.

Modern Home Office Desks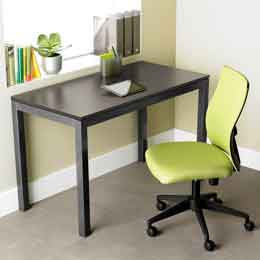 Worried that your home office is not holding up as good as expected? I think your desk might be a problem! If you are short for time but very eager to create an inspiring work space, picking a proper desk from amongst variable styles available both online and in stores can work wonders. You can even customize designs to suit your needs. Seriously a smart tip!

How to Organize a Home Office Desk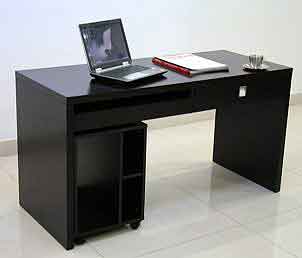 Whip your work-space into shape using successful home office organizing tips. Take note of the items that are lying unnecessary. Figure out the ones that are essential desk necessities. Now bring in a couple of cardboard boxes and also a waste-basket. Group the useful items together and huddle them up in the cardboard boxes. Discard the trash in waste-bin. Having file drawers is a huge benefit. If you have one, be sure to label your files first and then stack them up in a neat and proper arrangement.

People spend riches to bedeck their bedroom. Why? Well, because it is one place that promises repose and leisure after a tough day at work. What's wrong with setting up a perfect workstation at home? Pick a spot that makes you happy because you will be spending most of your hours sitting there. Having a window view is even better. Home office organization ideas are both ritzy and economical, depending on what you choose. If you are interested to rack up upholsteries and furniture that's swanky but pricey, obviously you will be burning holes in your wallets. On the contrary, if you are eager to maintain spic and span workstation of your own, cheap option like egg cups and cardboard boxes are enough to mark high grades.
What is your pick?