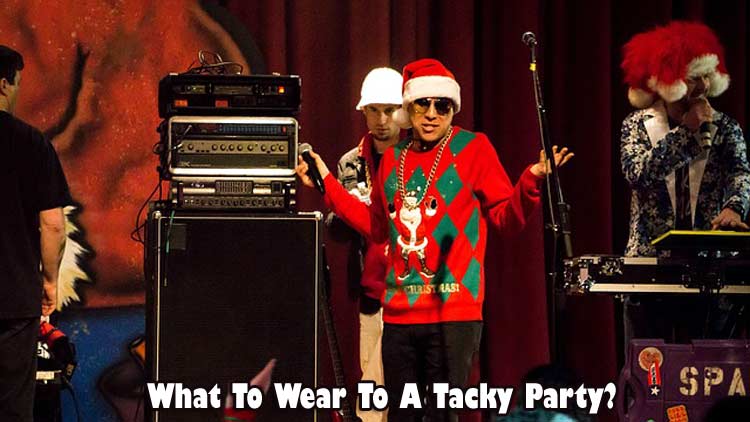 What To Wear To A Tacky Party? Tacky Christmas parties have now become a staple of the holidays! Remember when you would get the most atrocious sweater from your grandmother and be forced to wear it?
We ♥ honesty! Tacky Living earns a commission through the following hand-picked links at no extra cost to you.
Now it is rare to see a Christmas party where everyone isn't decked out in their tackiest attire! Offices are now starting Ugly Christmas contests, and everyone's competing to look the best (or worst).
If you don't know what you're going to wear to your next Tacky Christmas event, have no fear!
So What To Wear To A Tacky Party?
Well, we have compiled the best and tackiest sweaters, shirts, and pants for you to wear that will have you saying "All I want for Christmas is this outfit!"










Tacky Christmas parties are so much fun and allow you to show off your style and creativity!
By choosing any of the items on this list, you will be sure to be the center of attention while being comfortable and warm.
It's impossible to have a "Blue Christmas" when you're wearing your tackiest Christmas attire!