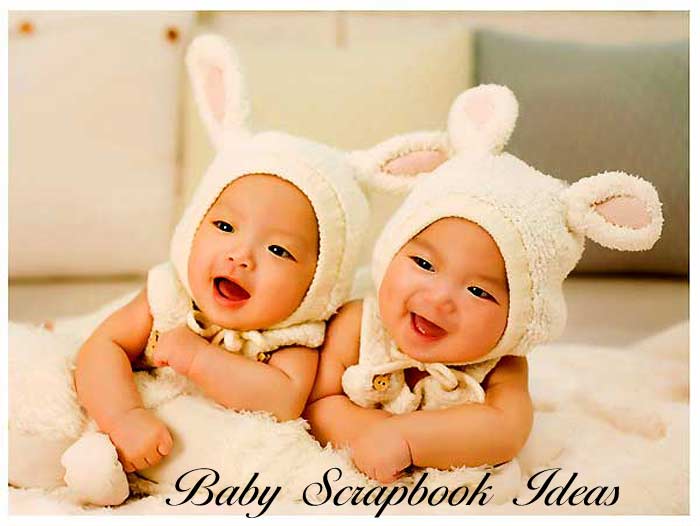 If you're starting a project, here are some baby scrapbook ideas from all over the internet to give you a quick start on how to go about your own. Scrapbooking may not be a bit popular these days as it was decades ago, but the fact remains that doing this hobby can still give excitement to anyone especially when it comes to baby scrapbook albums, which is one of the most popular themes.
We ♥ honesty! Tacky Living earns a commission through the following hand-picked links at no extra cost to you.
Parents or couples having a newborn are among the happiest people on earth and it definitely shows in their scrapbooking works. What makes a baby scrapbook special is the fact that the concerned children can enjoy browsing through them later when they're older and marvel at how they were in the past. These mementos are also an expression of how special the children are for the parents.

13 Awesome Baby Scrapbook Ideas
1. Baby's First Year – a simple one-day, one-photo idea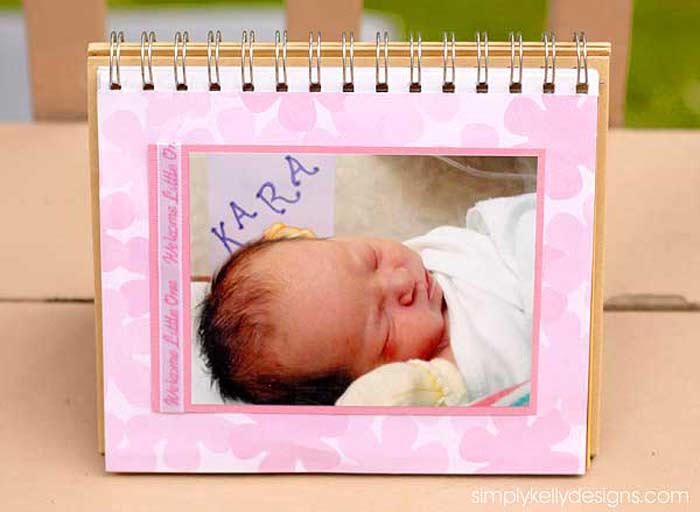 Florida-based Kelly shared her one of her simple scrapbook ideas for baby wherein she used a chipboard album with a face of her daughter Kara in each page arranged chronologically from the time the child was born until her first birthday.
This is an interesting idea especially for those who'll be scrapbooking for the first time. All you have to do is take a photo of your child every day in her first 365 days (or 366 if it's a leap year). Make sure you have a refillable album to put in a sufficient number of pages or transparent pockets into it.
You might also want to put the month and day on each page (without the year) so that you can use the albums as a calendar the next year.

2. Baby Scrapbook Paper Patterns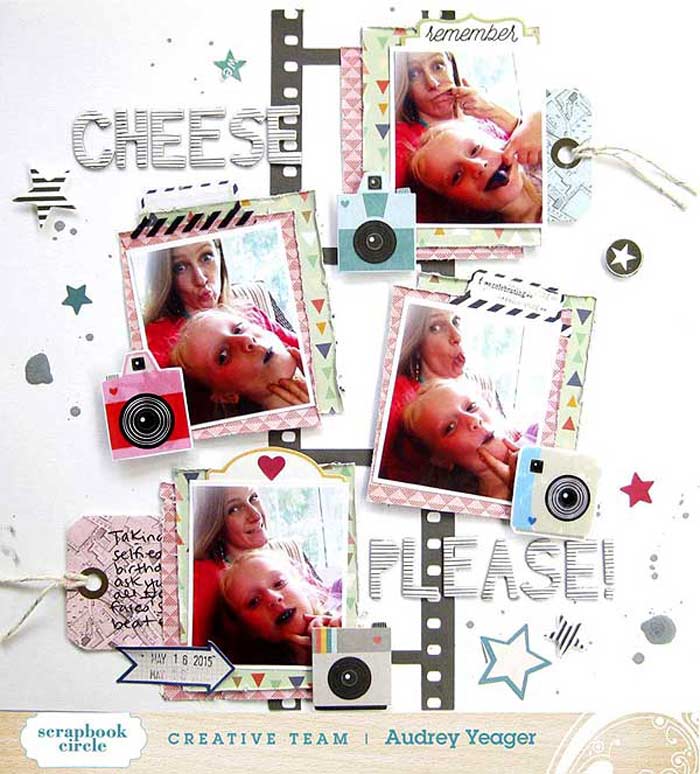 The idea came from the guys at Scrapbook Circle, where a group of scrapbooking enthusiasts are collaborating for the blog by sharing their designs and layouts. The idea we have is from Audrey where she simply has time playing with her kids.
Your baby may not be old enough to run around or do arts and crafts, but you can grab Audrey's ideas by showcasing your bonding times with your baby. You can consider your funny or fun moments when changing the diapers, giving the baby a dose of Vitamin D under an early morning sun, bathing her or her and reading storybooks together, among others. You can use a baby scrapbook paper with patterns related to the featured activity and add some appropriate embellishments on the page.

3. Baby Shower Scrapbook Ideas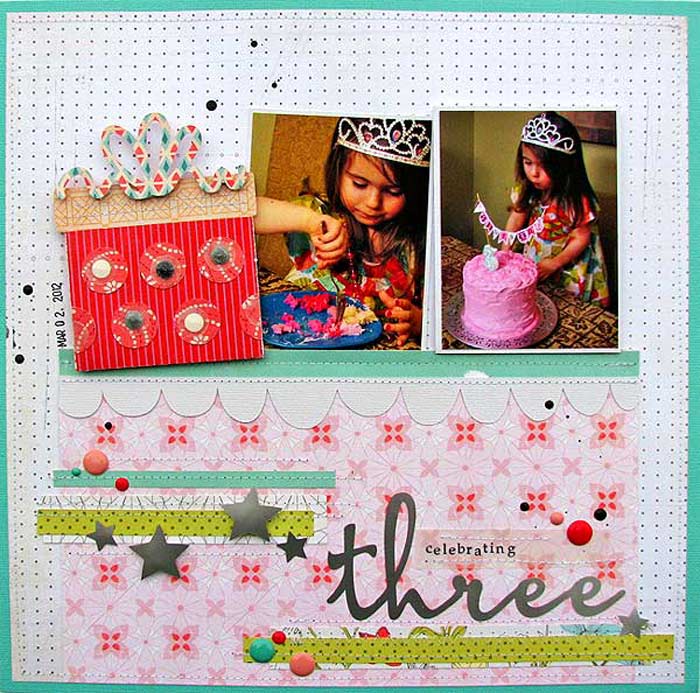 Nicole from The Silhouette Blog shared an interesting way to build a visual page even when you need to add a block of informative text to tell a story — hide the text! Are you putting up a page for your baby's first birthday? Then write the story on a card and hide it in a non-obstructive envelope with a design that blends well with the other decorative pieces on the page.
If you're looking for baby shower scrapbook ideas, this technique is also a good option. You can even hide a cute photo of your baby inside a huge pocket designed like a gift box.

4. Scrapbooking Using Baby's World Facts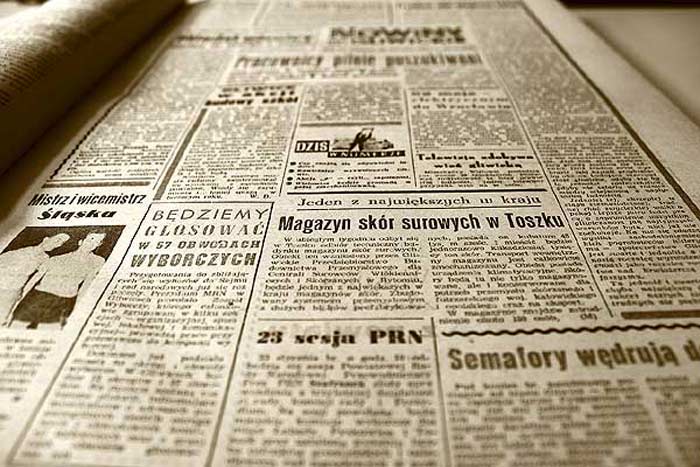 If you're looking for baby girl or baby boy scrapbook ideas that are not cliché, consider constructing a page or an album showcasing the state of the world when your baby was born.
Having an advertisement or newspaper layout, you can have your own design. Make sure to cut out (good) news that may be applicable to your child or to mankind in the future. You may also do online research to gather relevant data.

5. Vintage Baby Album Covers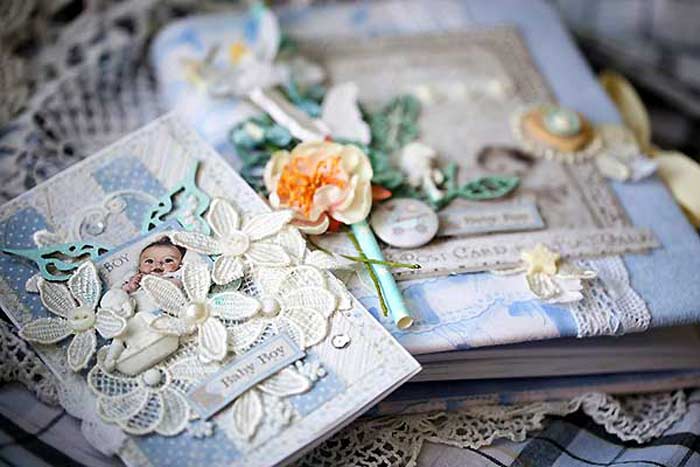 We're so focused on how to design the pages of our baby scrap book to the point that we forgot about the cover! Thank goodness that Maja Design's vintage baby posts helped remind us that our scrapbook covers need the same special attention that we give to the pages.
In fact, the covers need more attention than the pages themselves because although the advice of never judging a book by its cover is an overused one, the harsh truth is that some people will initially judge your baby scrapbook if it has a plain-looking front. A vintage cover design laden with flowers, ribbons, pearls, and other whatnots will definitely seize their attention.

6. Pink Ribbons for Baby Girl Pages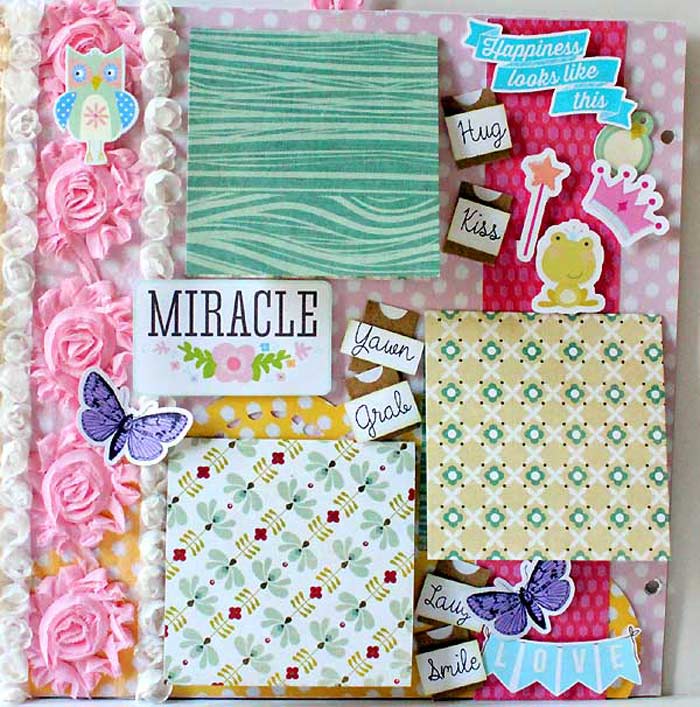 Yeah, we're going to embrace the cliché this time. A baby girl scrapbook loaded with pink colors, flowers and ribbons is still adorable! It's even more delightful if you can turn pink ribbons into flowers like what a post at the Aola Handmade Cards shows.
If you don't know how to make ribbon flowers, you can buy them in packs.

7. Storytelling Baby Scrapbook Idea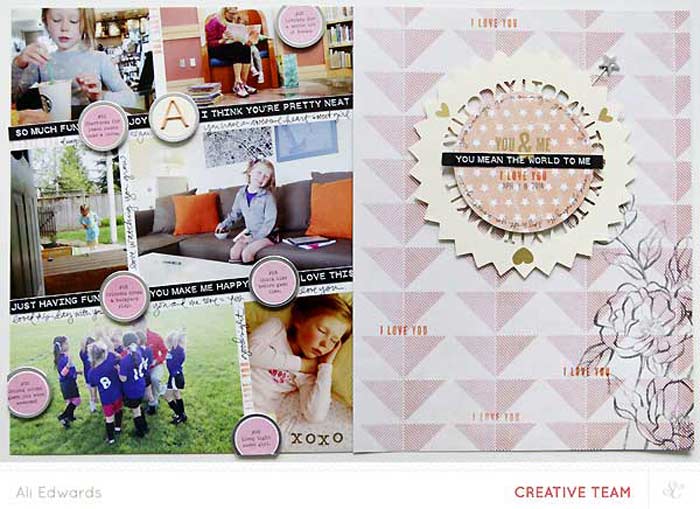 One of Ali Edwards' layouts has inspired us with some scrapbooking ideas for baby boy or baby girl — a page of storytelling theme focusing on activities that you and your baby have done on a single day.
Did she practice walking today? Make sure to photograph the day's activities including playing with toys, practicing the walk and having ice cream as a treat.

8. Baby's First Experiences
Camera-ready parents will love the scrapbooking idea inspired by the chalkboard picture gallery at the Lily & Bliss blog. They basically made a collage of photos showing their baby's many firsts, including cry, smile, solid food, and roll, among others. They also include the child's first bath, plane ride and holiday season! Are you expecting a baby soon? Make sure to prepare your camera in the next few weeks or months! Take as many baby's firsts as possible so that you will have lots of choices when it's time to collate them for a scrapbooking project.

9. Baby Princess for Girl Scrapbooks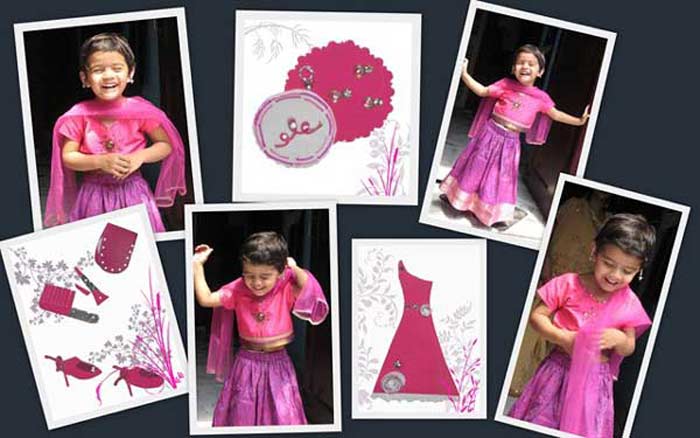 Who wouldn't want to treat a baby girl as their princess? None. Little girls are adorable and they have the right to become princesses, or at least be treated like one. Varada has provided some great layout and design ideas that you can work on.

10. Pretty in Pink Scrapbook for Baby Girls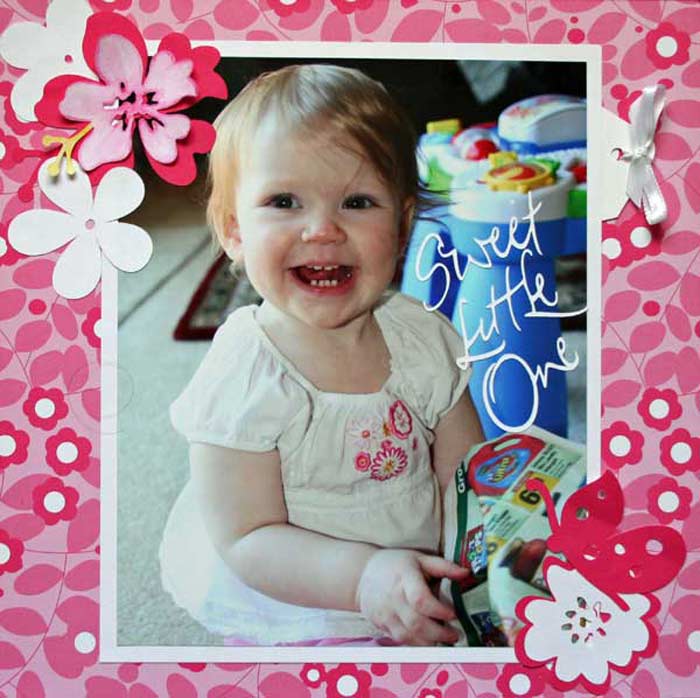 If you're the traditional type of parents, you would naturally give your baby girl's scrapbook page a pink motif. There are many ways to do this and Scrapbooking Simplified has shared how to do one with cutouts and watercolors.
Other materials you can use include pink papers, stickers, beads, and tapes. You can mix your pink embellishments with items in any shade of red to avoid monotony. You can also consider using a photo of your baby in pink attire or at least a pink accessory such as a huge bow.

11. Papa's Girl Scrapbook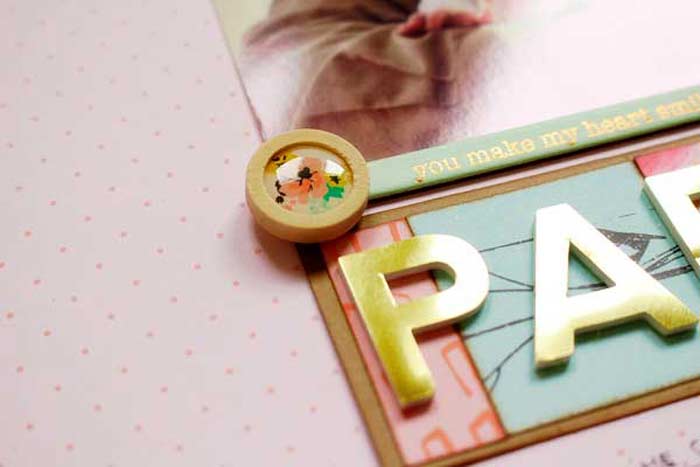 There's a special bond between dads and daughters. Why not? A father is a girl's first man and the only male who never leaves her through thick and thin even if her boyfriends already did. That relationship is so special that it's worth preserving into a scrapbook.
Elizabeth at Eternally Inspired Mama has shown us one way to do it, and a simple one. Pink background, a huge special daddy-and-daughter photo is handwritten text are just among the elements of her page. The entire thing doesn't have to be complicated with gaudy embellishments though. All you need is capture that special bonding time between dad and baby girl.

12. Police Scrapbook Theme for Baby Boys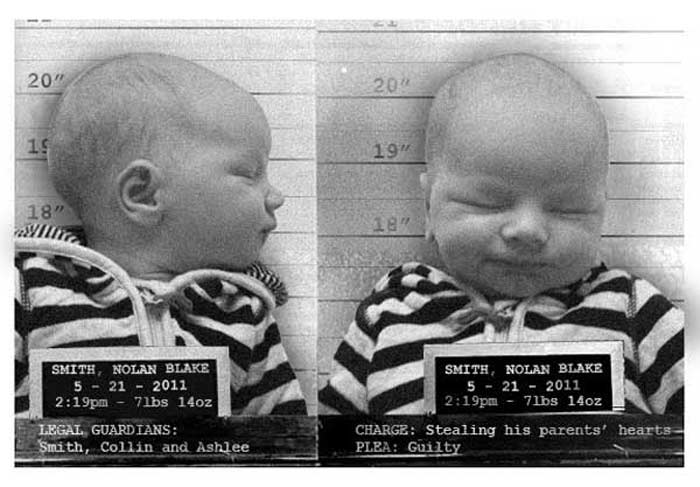 Here's another unique theme for baby boy scrapbook, thanks to the baby announcement card design shared at My Spoiled Eggs. Other people may not like the prisoner-baby idea, but we think it's cute especially with the offense stated as "Stealing his parents' hearts".
You might also want to consider a detective or police investigation theme wherein your background is that of a table and your baby photos are taken from a Polaroid. You might also want to use that detective-theme while using your baby's ultrasound photos when he was still in the womb.

13. Western Scrapbook Theme for Boys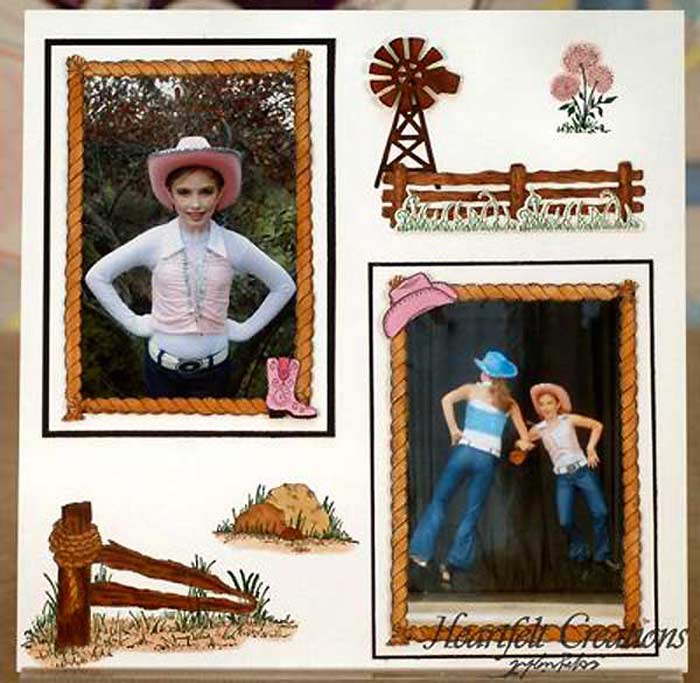 There's a post in Heartfelt Creations that sparks our idea for baby boy scrapbooking with a western or cowboy theme. This is a great theme especially for those who are living in a farm, ranch or countryside.
There will always come a time when boys will love to be cowboys. For now, you can dress up your baby like a cowboy and have his picture taken. While it may be difficult for some to take some actual ranch or farm scenes for the photo, you can always use stamp sets, die and even stickers to create the perfect scrapbook page for your little boy.

They say that your imagination is the only limiting factor for your creativity. But with these stunning scrapbook ideas for baby photos, we can be sure that your imagination has expanded a lot more. Whether you have a baby girl or a baby boy, you shouldn't wait for next year to start your scrapbooking.
Capture those baby moments with a camera and create long-lasting mementos that you and your grown-up child will both cherish someday.
It is your turn. Which one of the baby scrapbook ideas listed above is your favorite? If you have some more baby scrapbook ideas, do share them in the comments box below.