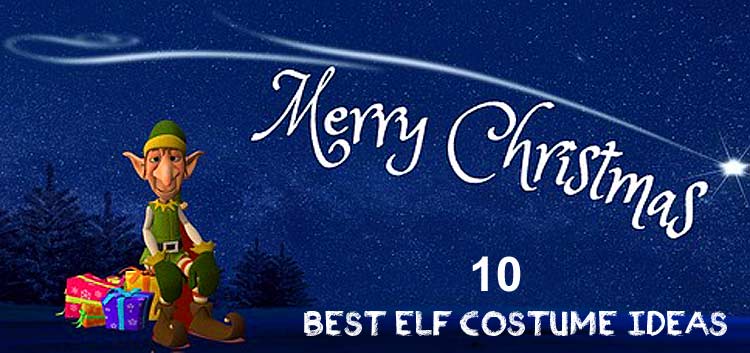 Elf Costume Ideas: The Christmas season is quickly approaching which means "it's the right time to rock the night away!" It is always fun to get into the Christmas spirit by dressing up and spreading cheer to all.
We ♥ honesty! Tacky Living earns a commission through the following hand-picked links at no extra cost to you.
Best Christmas Elf Costume For Girls
Best Choice
This beautiful Elf In Charge Child costume is perfectly made with festive red and green accents. The costume comes with decorative peppermint-style buttons. You can easily adjust the dress using criss-cross straps at the back. Bonus: The costume also includes a holiday hat and a pair of leggings with print.
Best Christmas Elf Costume For Boys
Best Choice
You can dress up your child as the tall Santa's assistant. This Elf costume for boys has been inspired by classic Elf movie (2003) starring Will Farrel. The set also includes yellow inner pants, belt, hat, and matching boot matching the exact dress in that Elf movie.
Best Adult Christmas Elf Costume (Women)
Best Choice
This Elf costume for adult women is an excellent value for the price. The ensemble includes Tunic, Hat, Belt, Shoe Covers, and Tights. Be sure to pick your size for better enjoyment.
Best Christmas Outfits For Adults (Men)
Best Choice
This Santa's helper costume comes with a green short sleeve shirt with faux white-collar, faux gold buttons, and red stripe insert. Red felt pants with elastic waist Black cloth belt with buckle Green and red elf hat with pompom on end 100% Polyester Available Sizes: One Size fits most Adults.
What better way to remind everyone at your next event that "Santa Claus is coming to town" than by dressing up as his personal helper!
With these ten Christmas Elf costumes for all ages, you will find the perfect one for you and your entourage! From mom to baby, this article compiles Christmas Elf costumes for the entire family!
10 Best Elf Costume Ideas
1. Adult Elf Costume Idea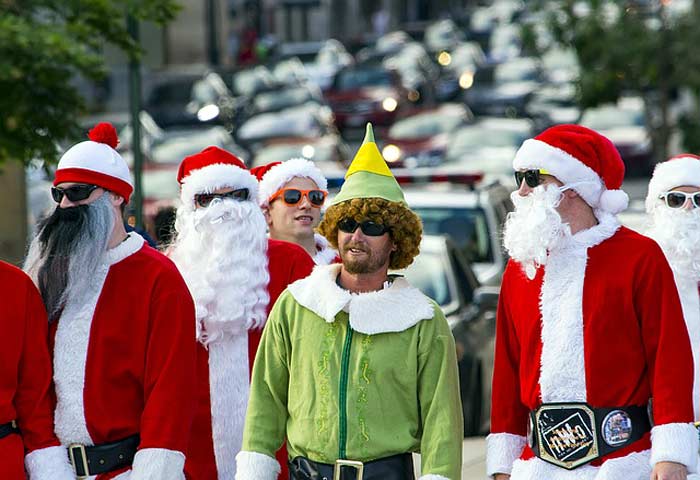 This unisex Christmas Elf costume can be made with basic sewing machine knowledge out of a t-shirt and fabric.
This tutorial provides step by step instructions on how to create the entire Christmas Elf ensemble from hat to shoes!
This would be a great costume for couples who want to dress identically as this can be worn by men or women.

2. Ladies Elf Costume Makeup
Every Christmas Elf should have the perfect elf inspired makeup.
This tutorial gives step-by-step instructions on how to create a festive look for your costume is makeup is your expertise.
Pair this makeup with any adult Christmas Elf costume and your look is beautiful and classy.

For those ladies who want to do a sexy twist on the classic Christmas Elf costume, look no further!
The Sorry Girls created this step by step video to help you create your own sexy elf costume!
This costume requires basic sewing machine knowledge as they design the outfit entirely from scratch using fabric.
This dress will catch everyone's eye while being sexy and highlighting your Christmas spirit.

A popular take on the Christmas Elf costume for men is the character Buddy the Elf from the movie Elf.
This tutorial is perfect for the man who wants to dress up but also wants to be comfortable at the event.
The best thing about this tutorial is it requires no sewing!
The step by step instructions will show the viewer how to make the perfect Buddy the Elf sweatshirt by using basic materials such as a hot glue gun, black fabric, yellow felt, faux fur fabric, and gold fabric paint.
This costume will look great while keeping you extra cozy.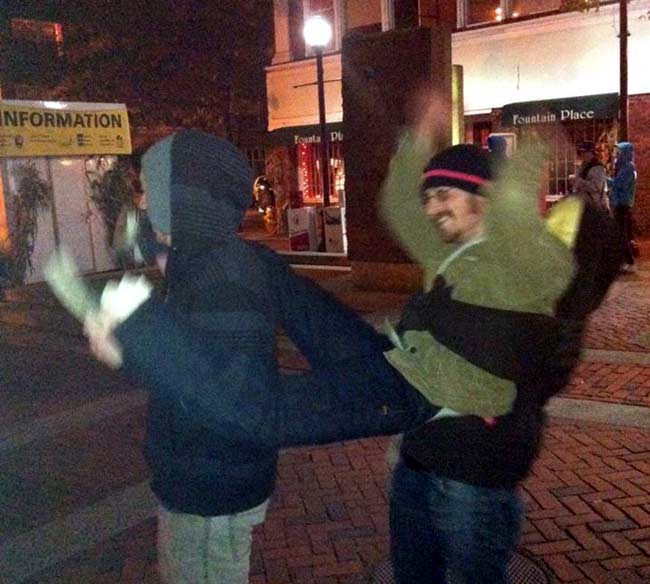 The Drunk Christmas Elf costume brings humor to the festive season and is very popular at adult events.
This tutorial provides instructions on how to create a costume that looks like one person being carried by another, but this can easily be switched to two elves by changing the outfits.
The basic premise is still there and can be achieved through this tutorial. You will definitely be the center of attention in this outfit at your next event!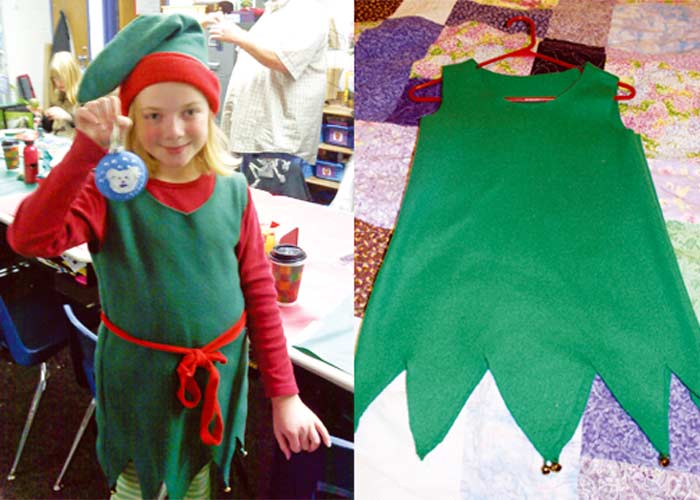 Blogger Jeanette has an adorable and easy way to create an elf costume from an oversized t-shirt.
This costume requires basic sewing machine knowledge after the shirt is cut into a fitted design.
She used felt to create a belt to cinch the waist and put bells on the bottom to give it that Christmas cheer.
She topped the outfit off with an elf hat that was bought at any store around Christmas time, a long sleeve shirt, and striped leggings.
This is a great and affordable way to create an elf costume for a child.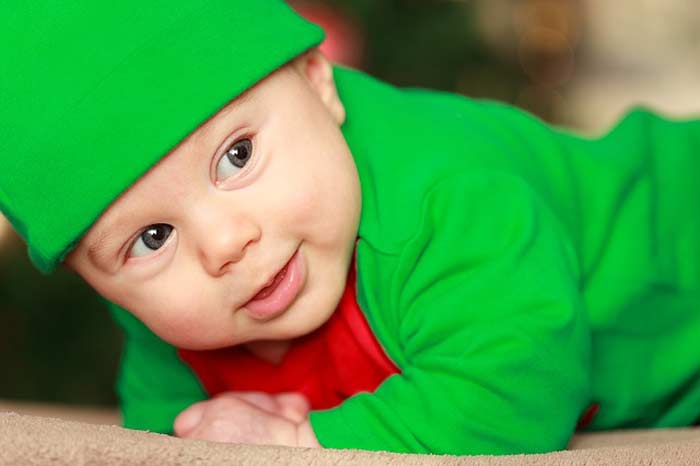 Baby costumes can be complicated in that they may be cute, but the baby may not like them! If the baby isn't happy, nobody's happy.
This cute and pretty simple way to turn your baby's favorite hat into elf ears is perfect for dressing up while maintaining comfort.
This requires basic sewing skills with a needle and thread, but with the helpful video on the Hallmark website, you will be able to complete this with ease!
Pair this hat with a festive onesie, and you have the perfect Christmas Elf costume for your baby!

From the DIY blogger Simply Made Fancy comes an easy to follow step-by-step video of how to create the perfect Christmas Elf costume for your toddler.
This costume requires basic sewing machine knowledge by using fleece fabric that is red and green.
This adorable costume will be perfect for your little elf to spread Christmas cheer!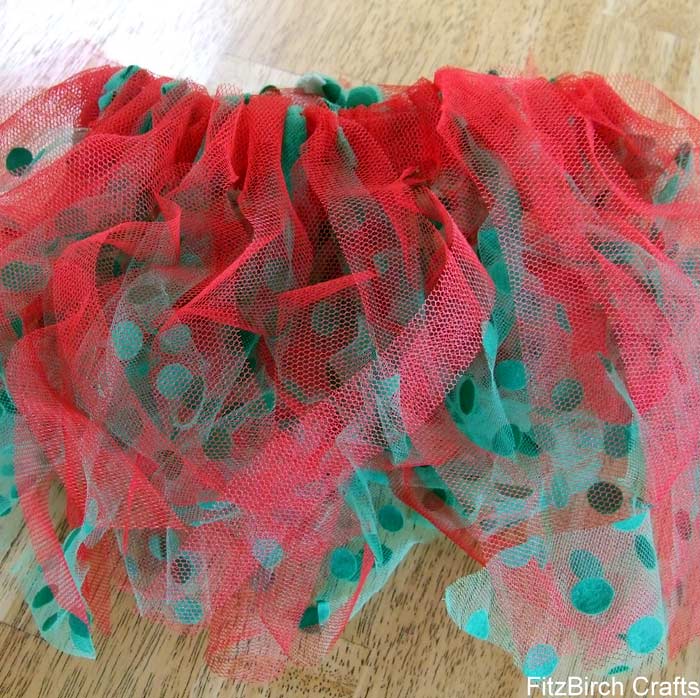 There is nothing cuter than a little girl in a tutu…except for a little girl in a Santa's helper tutu!
This no-sew red and green tutu is so adorable and requires very few materials.
This tutorial also used funky polka-dotted tulle in combination with plain tulle to give it a different look than most are used to.
Pair this easy tutu with a red or green shirt, striped tights, and a hat and your costume are complete!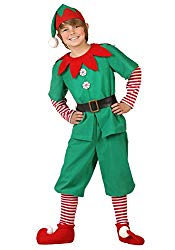 The Elf on the Shelf has soared in popularity in recent years. This makes it the perfect Christmas Elf costume!
The best thing about this costume is that there is no sewing required!
Just red and white felt, white pom-poms, fabric markers, safety pins, hot glue gun, and scissors!
This cheap and easy costume is perfect for any mischievous little boy!

Christmas is a time for fun and laughter which will be solidified at your next event by choosing any of the costumes above.
With a Christmas Elf costume for the entire family, you will be spreading Christmas cheer at your next event!

What's your favorite Elf Costume Idea? Share it in the comments box below!