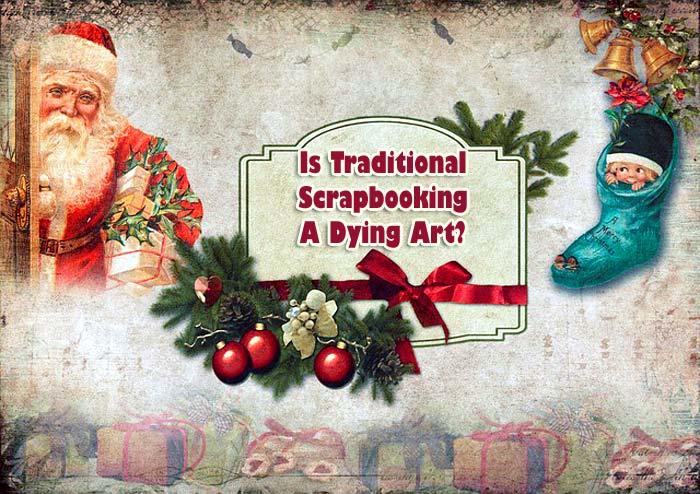 Is Scrapbooking Dead? Traditional scrapbooking is a process that includes taking physical photographs and gluing them to pages with a common theme that one has created based on their own creativity and supplies.
We ♥ honesty! Tacky Living earns a commission through the following hand-picked links at no extra cost to you.
Is scrapbooking still popular?
Those who choose to do traditional scrapbooking generally create sections based on one theme and include the photos that fit that said theme in the section. They may decorate the pages with ribbon, stickers, and quotes that adhere to the section.
The finished result is a work of art that displays precious memories that will be passed down for generations. Digital scrapbooking allows users to upload pictures and edit scrapbooking materials virtually using Photoshop software. These scrapbooks can be kept virtually or be printed into a book by web services.
Suggessted Readings: Excellent Scrapbooking Ideas
In this technological world, however, digital scrapbooking websites have become more and more popular. This makes one wonder, is traditional scrapbooking becoming a dying art? Is traditional scrap booking becoming irrelevant due to the ease and convenience of digital scarpbooking?
Is Traditional Scrapbooking Dead?
The short answer is NO. Here is why traditional scrapbooking is here to stay for these several beneficial factors.
Those who choose to do traditional scrapbooking generally enjoy the creativity behind it. While scrapbook supply stores can provide one with the paper, stickers & embellishments, etc.
It is ultimately up to the scrapbooker to create the page. This allows one to put art to the page and create something unique and beautiful.
Traditional scrapbook is creating a piece of artwork each time one adds a new page or section to their book. These beautiful pages will be enjoyed by family and friends throughout the years and will sustain its beauty throughout.
Creating a traditional scrapbook allows the creator as well as their family and friends to the ability to physically hold their memories.
While you can print out pages from digital scrapbooking, traditional scrapbooking books look and feel completely different.
The ability to physically run your hand over your design has its perks for most who enjoy holding the physical copy of their artwork.
Digital scrapbooks that have been printed are flat, and many times the pictures do not have a physical look that a traditional scrapbook would have.
Traditional scrapbooks allow for a personal touch that is one-of-a-kind. Each page is a product of the creator's own design.
Many traditional scrapbookers include their own personal handwriting which can be a gift to future relatives. When scrapbooks are created online, they take an element of personality out of the creation.
Many times, digital scrapbooks are created with a template which does not allow for much of the creator's own style to be added to the page.
It is difficult to add personal mementos (dried flowers, tickets, etc. ) to digital scrapbooks as one could easily do in a traditional scrapbook. These important aspects of memories are a great addition to allow future generations to see not only pictures of a moment in time, but an actual physical aspect of it as well.
Digital scrapbooking is not as easy as it seems because it can require learning how to use photo editing software. This software is used to edit photos, digital scrapbooking supplies, etc. and to set up your digital scrapbook pages.
If one is not computer savvy, it can be hard to figure out how to access and use the software without a class.
Digital scrapbooking is not the best option for those who do not use a computer very often or cannot use photo editing software.
Many who scrapbook enjoy the tactile sensation of the process itself. Sitting at their workspace, cutting with their scissors, feeling their own hands on the work. For these scrapbookers, digital scrapbooking is simply not an option.
Many say that digital scrapbooking is the more affordable option rather than traditional. However, this depends on whether one will be printing out their digital scrapbooks as well as whether the user already has an up to date photo-editing software.
A decent Photoshop software can cost the user at least $100 to have a great system and have the ability to complete the projects they way they are desired to be completed.
For serious digital scrapbookers, the start-up of using this software can be pricey.
While digital scrapbooking definitely has its benefits, traditional scrapbooking is here to stay. Regardless of the critics of traditional scrapbooking, there are so many benefits to it that digital scrapbooking simply does not provide.
From the creativity behind each page to the cost of photo editing software, traditional scrapbookers know what they prefer and are sticking to it.

Even though both types of scrapbooking have their pros and cons, they each have their own camp of supporters that have no desire to change.
What's your take? Share your thoughts in the comment section below.