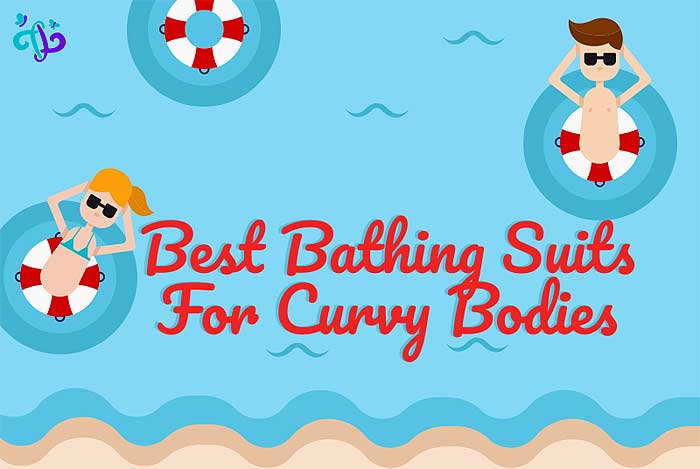 BEST Bathing Suits For Curvy Bodies: Everyone has physical traits they would like to downplay or highlight. Keeping up with bathing suits trends might not always be the most flattering option.
We ♥ honesty! Tacky Living earns a commission through the following hand-picked links at no extra cost to you.
Using a few design tips to your advantages such as under-wire support, tummy control paneling, and high-waisted bikinis can help you create a more proportional look.
Curvy bodies are identified by a well-defined waist, and primarily the hips and bust are of the same size. The shoulders and booty have a tendency to be more rounded, and the appearance is balanced.
The difference between the bottom and top measurements should be less than 5%. Typically, the waist measurement is 8 to 12 inches smaller than the hips and bust.


Best Bathing Suits for Curvy Bodies












For curvy bodies, the key is to highlight your curves while also providing enough coverage and support. If you aren't keen on exaggerating your curves, then steer clear of string bikinis or monokinis with thicker ties, which may accentuate the widest areas of your body.