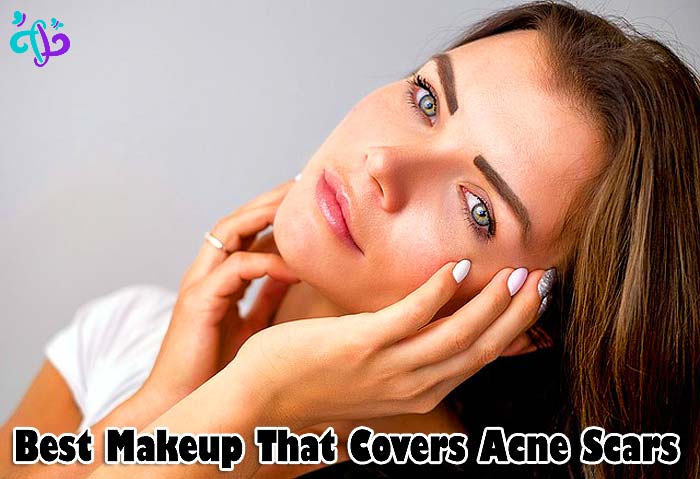 Best Makeup That Covers Acne Scars: Acne is an inflammatory skin condition that is most common among teenagers. Although they can be naturally healed over the years, picking them could leave behind some stubborn scars.
We ♥ honesty! Tacky Living earns a commission through the following hand-picked links at no extra cost to you.
Best Makeup That Covers Acne Scars
Our Pick
Our top pick for the best makeup that covers acne scars is the Keeva Organics Acne Treatment Cream. It treats the acne problem from the root and makes the skin look so graceful.
Imperfections, although little, can affect the self-confidence of an individual. But there is no need to worry as makeup comes to the rescue! Only the best makeup, when applied in the right way can cover acne scars and give a smooth finish to the skin.
Before getting into the list of makeup products that indeed covers acne scars, it is essential to know few things.
What to look for in the makeup to cover acne scars?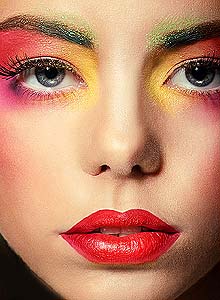 It is easier to think of putting a ton of makeup to cover all blemishes. But, putting more makeup can also leave a cake texture that shows the bumps more clearly. So, it is highly recommended to choose the products that are:
Long-lasting: It is a real hassle to deal with constant touch-ups especially on busy days. So, it would be a wise choice to go for makeup products that promise long-lasting coverage.
Tip: For long-lasting results, apply primer before putting on any kind of makeup product.
Mattifying: Mattifying products keep the oily shine at bay, blurs out any blemishes and give a clean finish to the skin.
Full-coverage: The acne scars are usually darker than the rest of the skin. So, to achieve an even skin tone and a smooth-looking complexion, full-coverage cosmetics would be of great help.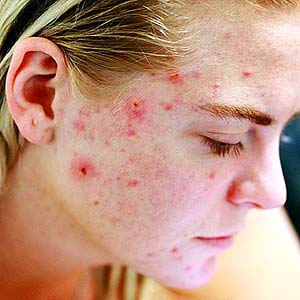 Here are simple tips to avoid acne scars:
Early Treatment for Acne: Acne needs to be treated as early as possible to reduce the probability of scarring. So, it is better to seek expert help before the severity of the breakout increases.
Avoid Picking Pimples: Picking or squeezing pimples causes the bacteria to go even deeper into the skin and causes permanent scars. So, it is always advised to stay away from touching the spots.
Avoid direct sunlight: Staying for long hours in the sun without proper protection causes damage to the skin and also slows down the acne healing process.
Tip: Applying an ice pack to the zits reduces the inflammation, the pain, and their lifespan.
Even with all the treatments, some acne scars seem to go away very slowly. Although they are familiar and not something to be ashamed of, people love to look picture-perfect.

Best Makeup That Covers Acne Scars
Makeup is the only way to get the flawless look that everyone desires. So, check out the list of 10 best makeup products that cover acne scars as though they never existed.
1
Wonders of the World Concealer Duo:
The Wonders of the World Concealer Duo is a dual-purpose product that can be used as a color corrector as well as a concealer.
The color correcting concealer neutralizes any discoloration and provides even skin tone. Moreover, it also offers full coverage to the skin and helps in hiding any skin imperfections very quickly.
It is oil-free and non-comedogenic, which is very suitable for people suffering from acne problems.
It stays intact on the skin for a whole day without the need for any touch-ups.
Made with nourishing natural ingredients, the concealer duo is suitable for all skin types, be it dry, oily, or the combination skin.

2
TOULLGO Tattoo Concealer Set:
The TOULLGO tattoo concealer set is available in two colors: Dark Nude tattoo concealer and Light Nude tattoo concealer.
The colors can be mixed and made into different shades to suit different skin tones, making it a perfect match for everyone.
Just a little amount of concealer is needed to hide any dark circles, tattoos, or scars absolutely well.
This acne covering makeup has a very light texture that makes the skin breathe a little more freely.
It is made with natural essence effective formula and is suitable for all skin types.

3
KODE Men's Concealer Stick:
The KODE Men's Concealer Stick helps in covering up acne scars, dark circles, etc. , and also balances out any skin discoloration.
It spreads really well over the skin and provides excellent coverage while being super lightweight.
The concealer is long-lasting and gives off a matte-finish that magically makes the skin look clean and bright.
It has got a compact size, which is very much ideal for packing for travel and for just carrying around all day.
This acne concealer makeup is more suitable for people with dry skin.

4
Boo-Boo Cover-Up Concealer:
The Boo-Boo Cover-Up Concealer contains powerful healing ingredients like green tea, tea tree oil, chamomile, aloe, and vitamin E.
This acne concealer is made with an innovative formula that not only provides phenomenal coverage for all blemishes but also helps in healing the affected skin.
It is available in a shade that is well-suited for people with medium skin tones.
The cover-up concealer can be used to cover any scars, not just on the facial skin but also on the body.

5
BUOCEANS Tattoo Concealer Set:
The BUOCEANS Tattoo Concealer Set has 2 shades- Dark Nude concealer and Light nude concealer.
It provides total coverage on acne, loss of pigmentation, tattoos, etc. and also lightens any dark spots to create a seamless look.
The light texture of the product blends in really well with the skin and gives an ultra-smooth finish.
It is made with natural ingredients to give a healthy and radiant complexion to the skin that everyone desires to have.
The concealer set is formulated to be long-lasting and waterproof, making it suitable to use even during summer.

6
SCOBUTY Scar Removal Cream:
The SCOBUTY Scar Removal Cream helps in quickly reducing the appearance of any kind of scars, like, acne scars, burn scars, surgery scars, etc.
It is an odorless, transparent, and silky smooth gel that is suitable for all ages and skin types, including the ones with sensitive skin.
It heals and hydrates damaged skin, making it look soft and supple.
Applying the product multiple times during the day or leaving it on during the night times, helps in achieving better results.

The Cherioll Concealer Set is a double color waterproof product. It is available in Dark Nude as well as Light Nude colors, to suit the needs of every individual.
It is a tattoo cover-up cream that helps in concealing acne scars, spots, tattoos, etc. , to provide a pristine-looking skin.
Made with natural essence effective formula, it is safe to use without any fear of side effects.
The concealer lasts all day long without cracking or settling into lines, providing a flawless look to the skin.

8
Merle Norman Total Finish Foundation:
The Merle Norman Total Finish Foundation is a pure delight for people suffering from any kind of skin imperfections.
It provides full coverage and camouflages dark circles, dark spots, aging fine lines, and any other blemishes, including scarring due to acne.
The foundation is made with an emollient-rich formula that provides ample moisture that is ideal for people with dry skin.
It visually softens the texture of the skin by giving a matte finish and blends in properly without leaving any cakey residue.

9
The Ethereal Veil Conceal and Cover:
The Ethereal Veil Conceal and Cover is made with a highly pigmented formula that naturally moisturizes and provides better complexion.
Buildable from sheer to full coverage, it helps in literally putting a veil over all kinds of blots with total perfection and brightens the under-eye area.
It is available in a light shade with neutral undertones.
It is carefully created to provide exceptionally long wear while blessing the skin with a velvety soft texture.
The concealer is made with 100% natural ingredients, using ethically sourced raw materials.

10
Keeva Organics Acne Treatment Cream:
The Keeva Organics Acne Treatment Cream is made with a secret tea tree oil formula that is very effective in healing acne from the root.
This acne treatment cream also helps in fighting breakouts to prevent them from occurring in the future.
It has antiseptic and antibacterial properties that kill bacteria within the Pores of the skin and balances oil production to reduce acne scarring.
The treatment cream does not just kill acne but also provides fantastic moisture to the skin, making it look and feel healthy.

Acne is a real skin problem that many people deal with. It is essential to receive proper treatment right from the early stages of detection.
But, if the scars are already beyond rescue, makeup is always helpful. It has the power to transform any individual into looking their absolute best.

Key References
"4 Ways to Prevent Acne Scars – wikiHow". Accessed October 03, 2019. Link.