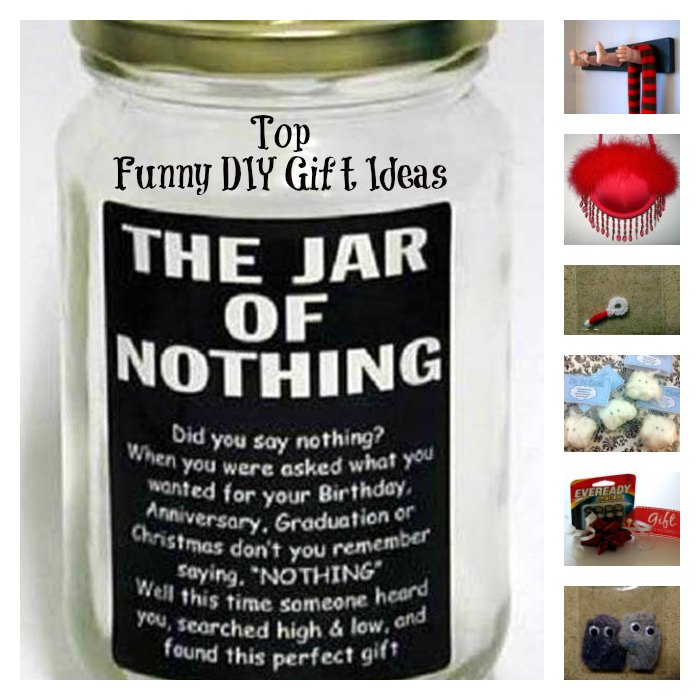 Funny DIY Gifts: Whether you are preparing for the holiday season or have to shop for an upcoming birthday, including some humor may be the way to go. Check out these handmade gift ideas, guaranteed to bring out the laughs.
If you are struggling to find the perfect gift for the person who has everything or the person who has asked for nothing for years, look no further.
Make sure your loved one is prepared for the coming zombie apocalypse, or give a low maintenance pet cloud to the busy person in your life.
They will not have to feed their new pet or pay for a sitter when they are gone. Christmas gag gifts, while elephant parties or any other occasion, this list of homemade ideas will take care of your gift shopping.
Top 10 Best Funny DIY Gifts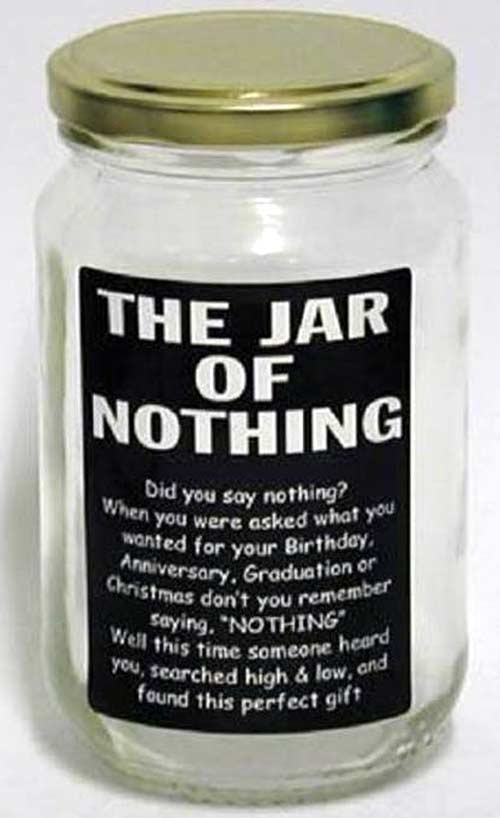 If you have someone who always says they want nothing, this gift will fulfill their wishes. Imagine how frustrated they have been, asking for nothing, and never getting it. CraftBits has a saying for the label, and this may be the most easy shopping list ever. This gift is easy to make with an old pickle jar that you might otherwise throw away.

This DIY gift may elect mixed responses at as a white elephant gift, but it will undoubtedly be the talk of the night. Just scroll down to get detailed directions for assembling this project. The list of supplies includes a drill and a sense of humor so grab your tools before you get started. If you do not have an old doll handy, check your local thrift store for one.

3. Happy Pills and Chill Pills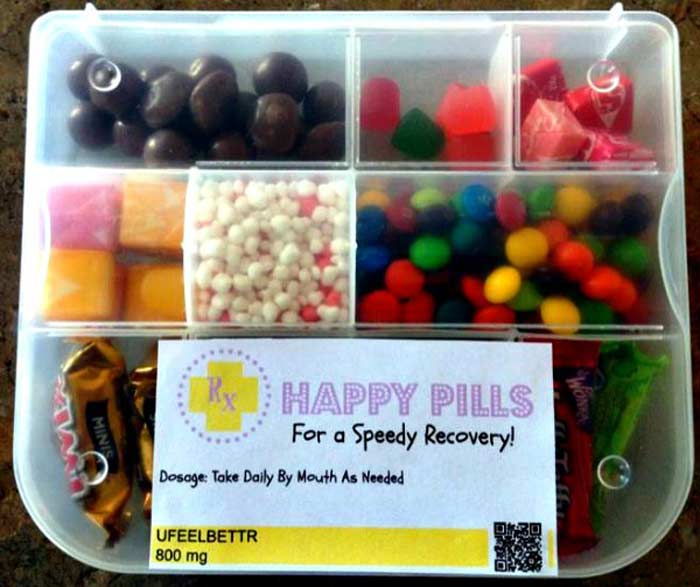 This cute gift idea comes with humor and goodwill and is very versatile. Mothers Niche has label design and packaging ideas for you the pill containers. The box of Happy Pills is a DIY gift idea that you can get a lot of mileage out of, for just about any gifting situation. You can personalize this gift with the receiver's favorite candy.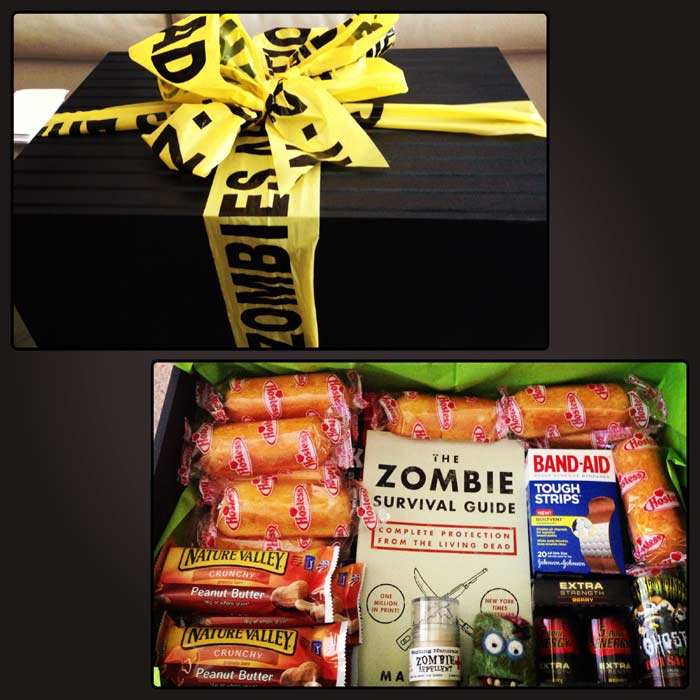 For the person who always wants to be prepared, this Zombie Survival Kit is the perfect gift. A Brunette in Pearls gives a detailed tutorial for building this gift with the all the bases covered, including a copy of The Zombie Survival Guide by Max Brooks. As a bonus, she has a recipe for banana pudding at the bottom.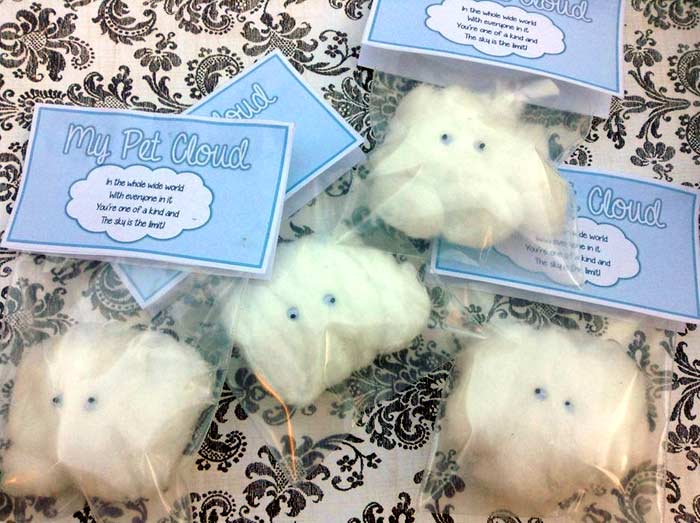 This gift idea gets a ten for both cuteness and humor. The pet cloud tutorial by momoluv at Instructables is an easy one to follow, and you will have a whole flock of pet clouds ready to go in no time. These little clouds can be given individually or together if you are worried they might get lonely.

6. How to Make a Bra Purse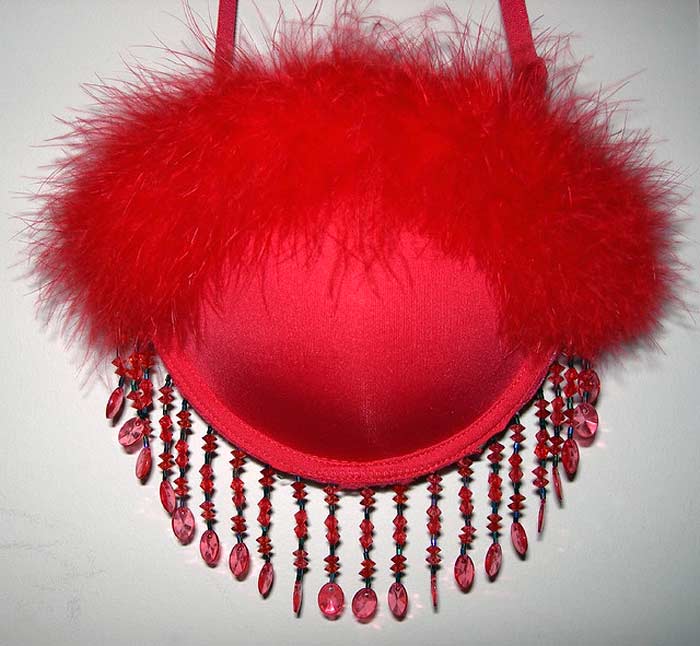 This DIY is a great way to repurpose old bras, an idea that, blogger Adam Welsch explains, was generated by raising awareness about breast cancer. These cute little purses are easy to make, and Adam has included a video along with his written instructions to help the process along. This Bra Purse could also work as a bridal shower gift idea, and are easy to personalize.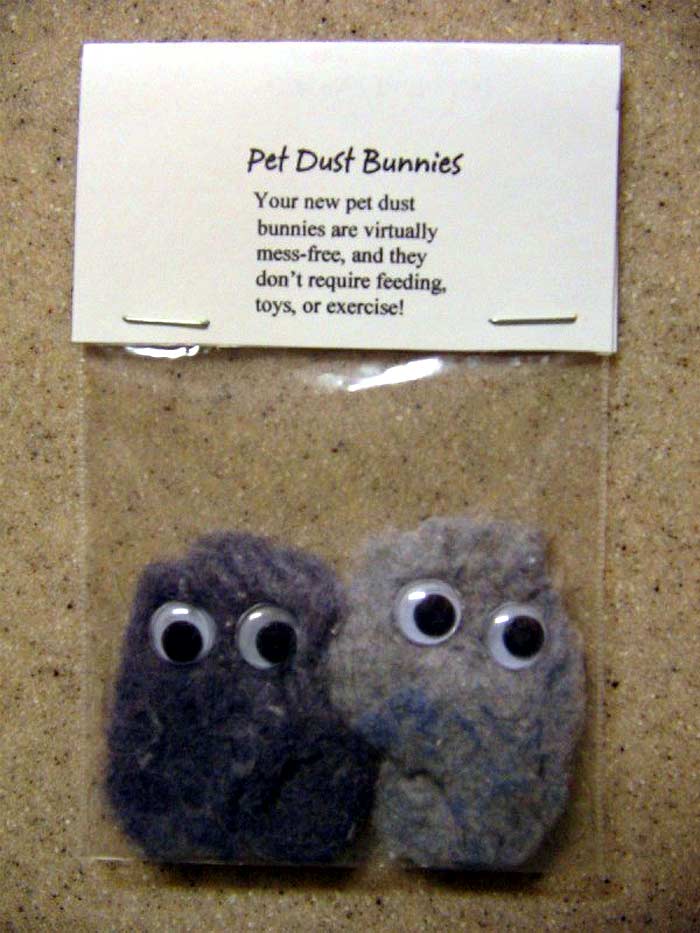 Another low-maintenance pet gift idea, these dust bunnies are made from dryer lint. Thrifty Fun's quick tutorial will walk you through getting your dust bunnies ready to go to their new homes. These little bunnies are an excellent stocking stuffer sized gift.

The perfect snuggle gift, this boyfriend pillow will keep the lonely nights at bay and get some laughs. This no-sew project tutorial is laid out in writing, and has a video for the visuals, taking any mystery out of assembling this boyfriend pillow. Consider adding some Axe or Old Spice to the fabric to add to that boyfriend feel.

9. Belly Button Lint Remover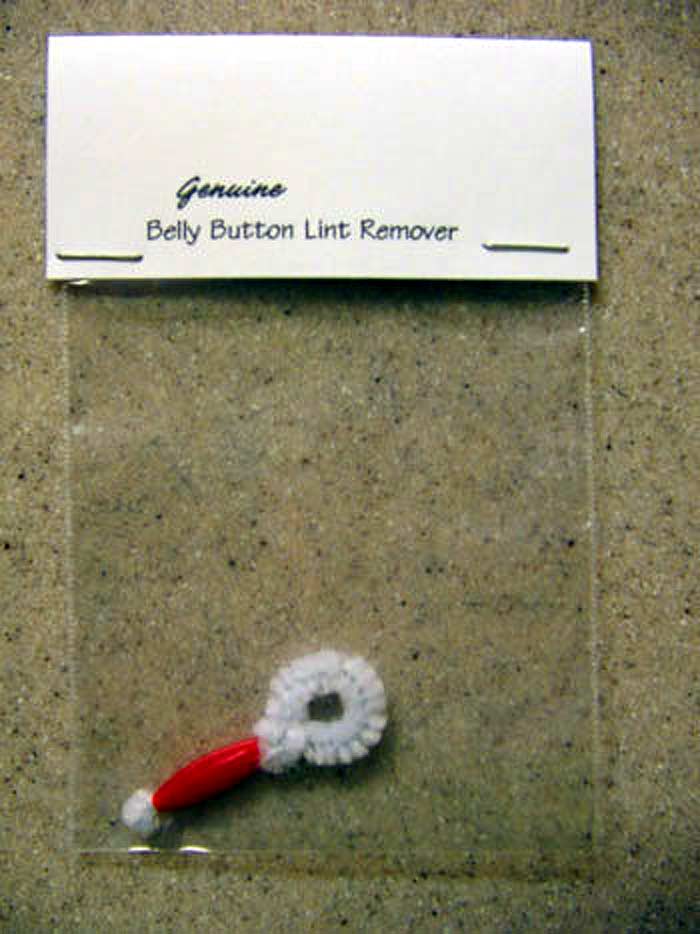 Another great DIY idea from Thrifty Fun, this belly button lint remover is a great gag gift idea and easy to make. Pick up the simple list of materials at your local craft store. This hilarious gift works for stocking stuffers or would be an excellent gift to pair with a big box gag.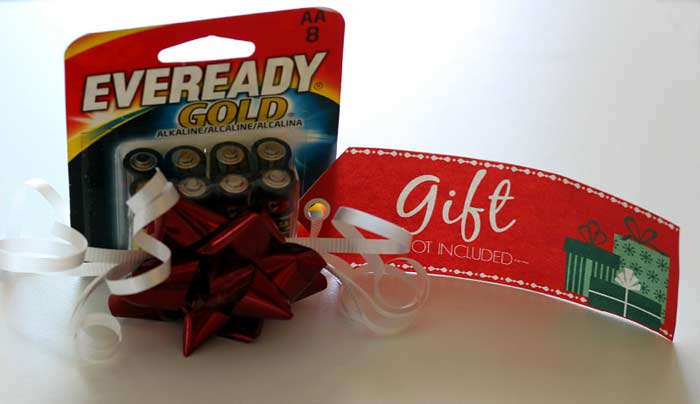 This is a super simple gag gift and works well for white elephant gift exchanges. You need a pack of batteries and some cute 'gift not included' labels to complete this funny DIY gift idea. Around My Family Table has ideas for labels for these practical batteries only gag gift.

They say it is the thought that counts with gift-giving, and these funny DIY gifts are great ideas to get you started on your shopping list. There is nothing more budget-friendly for a $10 or less white elephant party than a handmade Belly Button Lint Remover.
A bonus idea is pairing some of the smaller gag gift ideas for double the laughter. Now you have to decide which of these funny DIY gift ideas you will use.