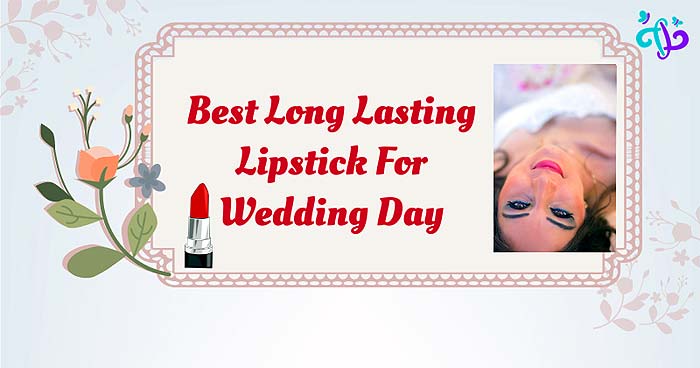 Best Lipsticks For Wedding Day: A wedding is a significant event and not just for the bride and groom but also for their friends and family. Your makeup will have to be perfect but overall resistant to a great party regardless of your role in the event.
We ♥ honesty! Tacky Living earns a commission through the following hand-picked links at no extra cost to you.
One of the most critical aspects of your makeup will be your lipstick. If you are not using the right product, you might end up with no lipstick before the party even started.
To avoid this risk, we put together a perfect guide for the best long-lasting lipsticks that can complement your makeup for a wedding day!
What to Look for in Long-Lasting Lipstick?
If you don't have extensive experience when it comes to shopping for the perfect lipstick for a wedding, there is no need to worry. There are many makeup styles to enhance the beauty of your lips.
Here are the main aspects that you need to take into account before you make the final decision to invest in a specific product!



Best Long Lasting Lipsticks for Wedding Day















If you choose the right lipstick, your makeup will look impeccable. It is crucial to define your lips and give them the color that will match your skin tone and makeup style the best.
And if you are going to attend a wedding, the way your lips look like is a crucial part of your makeup.
You will be able to enjoy the entire event without being worried about losing your lipstick or fading the color of your lips, as long as you choose a long-lasting lipstick like those presented in this complex guide.

Key References
"12 Genius Lip Liner Tips From Makeup Artists | HuffPost Canada". Accessed August 15, 2019. Link.