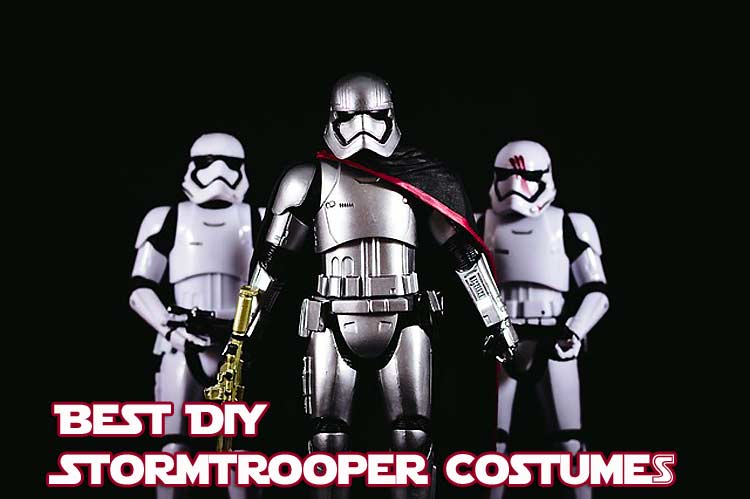 It's that time of year again! Everyone's gearing up for Halloween (trick or treating) and wracking their brains to figure out their costume. One perennial favorite is Star Wars' famous stormtrooper costume, and this year promises to be no different.
We ♥ honesty! Tacky Living earns a commission through the following hand-picked links at no extra cost to you.
Whether you want to save some money or just love making your own costume, making your own Stormtrooper costume is a great way to get a unique look and practice your DIY skills.
Adult or child Stormtrooper costumes run the gamut from the very simple to the extremely complicated. Some on our list may only take you hours to make, while others might take weeks and require at least some knowledge of construction and safety practices.
The strength of the Galactic Empire is excellent, and now you can follow the company with these Stormtrooper Costumes!
This Halloween, you can find astonishing DIY Star Wars Stormtrooper costumes for kids and adults in vintage style and looks from the new trilogy as well.
These outfits are great for any costume party, trick-or-treating, or going to Star Wars films!
We've included a range of DIY Star Wars costumes so you can find one that fits your available time–as well as your comfort with dangerous materials.










From simple and fun to complex and authentic, stormtrooper costumes are as diverse as the many different ways people use them–from fan movies to cosplays, stormtrooper costumes are almost ubiquitous even when it's not Halloween.
You can make something that looks pretty good in the single day, though. Which method do you think you'll use for your Stormtrooper costume? Let us know in the comments!