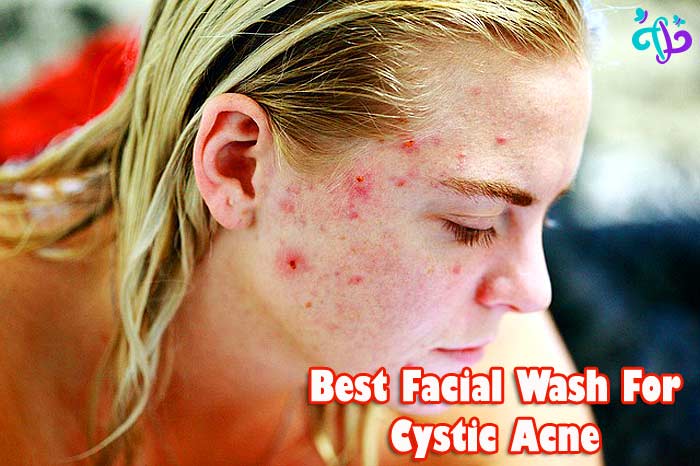 Best Facial Wash For Cystic Acne: Acne is one of the most common medical conditions that your skin can develop. Some people are more prone to develop different forms of acne than others, but eventually, most of us will deal with this condition at least once in our life.
We ♥ honesty! Tacky Living earns a commission through the following hand-picked links at no extra cost to you.
The good news is that you can keep acne under control by using the right products such as the proper facial wash.
Cystic acne is one of the most severe forms of acne, and it needs special attention. This complex guide will show you how to choose the best facial wash to treat cystic acne.
You will also discover valuable information about cystic acne that will help you keep it under control.



15 Best Facial Wash For Cystic Acne
If you have cystic acne or if you are prone to develop it, here are the main products that you should use to clean your face regularly!















As you can see, dealing with cystic acne is not pleasant, but it is not complicated either.
You can definitely keep this condition under control with the right facial wash. It is essential to clean your face regularly and offer your skin the right nutrients to get the best results.
By applying the information in this guide, you will end up enjoying a healthy and soft skin regardless of your age or skin type.

Other Key References
"Cystic Acne: What Is It and How Do You Treat It?". Accessed September 21, 2019. Link.
"How to Prevent Acne & Pimples: 10 Tips to Avoid Breakouts". Accessed September 21, 2019. Link.