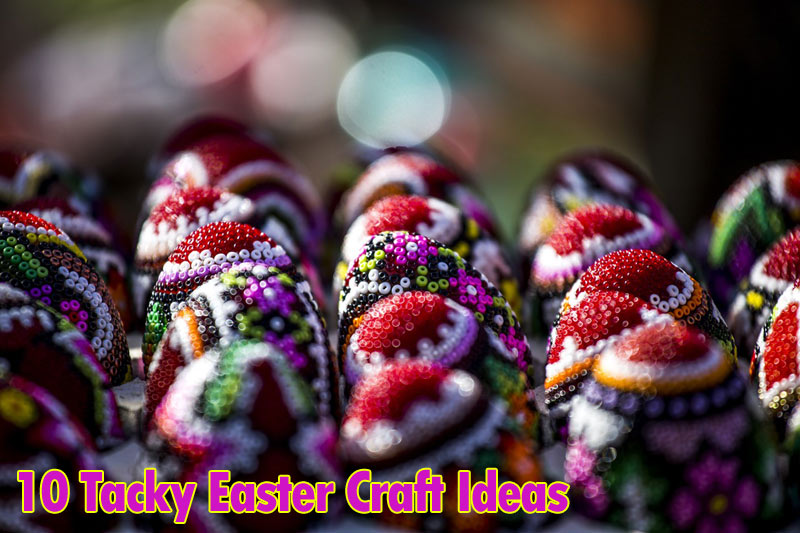 So, is Easter in the offing? Great! You should be ready with your craft skills now. Do you know why Easter is celebrated on such a grand scale almost everywhere round the globe? Well because this festival honors and celebrates new beginnings and new births. This is when Lord Jesus resurrected from the dead and according to Christian beliefs Easter marks the end of a very holy week. Therefore celebration is much needed, isn't it? Deck up your homes on this holy occasion and start doing your Easter eggs for the hunt. Not to forget, the lavish buffets and decorations using ribbons and flowers – everything symbolizes the spirit of Easter.
What's on your mind this season? Have you planned anything modish yet unique? Don't worry if not because here's a list of 10 Easter craft ideas that are inexpensive and easy to be carried out.
1. Garland of Easter Eggs with Googly Eyes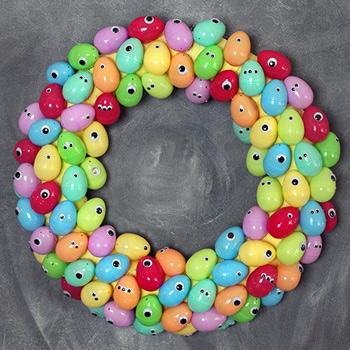 Do you have preschoolers at home? Believe it or not but Easter craft for kids like making googly eyed Easter eggs is much more fun in their company. You don't have to spend riches to get this done. Some ready-made Easter eggs, googly eyes, hot glue to stick them, some straw and strips of ribbon to form these colorful eggs into a garland is just enough. It takes just a couple of minutes to create these little multicolored egg personas. A garland of googly eyed Easter eggs is surely a trendy addition to your Easter décor at home. Try it out!